GlobeNewswire
Novotech Awarded Cell & Gene Therapy CRO Excellence 2023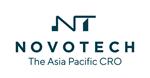 News provided by
Novotech
Sep 19, 2023, 3:56 AM ET
SINGAPORE, Sept. 19, 2023 (GLOBE NEWSWIRE) -- Novotech, the leading Asia Pacific centred biotech CRO with global execution capabilities has just been awarded for the second consecutive year the Best CRO for Cell & Gene Therapy 2023 at the Asia Pacific Cell & Gene Therapy Excellence Awards.
Novotech's Vice President, Clinical Services Dr. Yooni Kim accepted the award at the 7th Cell & Gene Therapy World Asia conference last week in Singapore.
Novotech is also the recipient of the Best CRO for Cell & Gene Therapy 2022 award.
Accepting the award, Dr. Kim thanked the organizers IMAPAC and stated "Novotech is proud to be recognised as an exceptional cell & gene therapy (CGT) CRO leader that facilitates rapid advancement in these new therapies."
"One of the biggest challenges in CGT trials is managing regulatory approvals, especially for multi-country studies. This is where Novotech excels. With our considerable experience in the Asia Pacific since 1997, and in recent years in the US and Europe, we navigate the complexities of regulatory processes, ensuring seamless progress for our clients," she remarked.
Dr. Kim also indicated the success of CGT trials also hinges on patient acceptance and understanding cultural nuances. "This means that a patient centric approach in carer engagement is vital for success. Novotech is committed to fostering this engagement throughout the entire clinical trial process."
She remarked "according to our latest CGT clinical trial landscape report the global CGT market is projected to hit $93.78 billion by 2030 and FDA approvals for gene therapy in H2 2022 surpassed the combined total for the previous five years."
Download Recent CGT Report here
"Asia Pacific is playing a significant role in the global CGT trials growth with an increase in percentage share from 41% in 2018 to 48% in 2022, demonstrating the region's commitment to cutting-edge medical research. North America and Europe together had 54% in 2018 but fell to 47% in 2022," she commented.
Dr. Kim noted mainland China and the United States, each with over 600 trials, were the leading locations in CGT trials, while over 450 CGT trials were initiated in European countries.
"From 2018-2022 the APAC region's single country CGT trials share was 90%, North America was 69% and Europe was 35%."
According to the recent report China played a significant role in the APAC region, accounting for around 75% share. Japan, South Korea, Taiwan, and Australia were also substantial contributors, accounting for 9%, 8%, 3%, and 2%, respectively. Other APAC locations, including India, Singapore, Malaysia, Hong Kong, New Zealand, and Thailand, combined provided 3% of the share of single country CGT trials.
Novotech has more than 3,000 employees operating across 25 geographies with 34 office locations, including Greater China, South Korea, Australia, New Zealand, the US, and Europe.
The CRO offers biotechs a unique and unparalleled suite of early to late-phase services across the US and Europe, with a foundation in Asia Pacific where the company has built a reputation for delivering high-quality expedited clinical trials.
Recognized for its industry-leading contributions, Novotech has received numerous prestigious awards, including the CRO Leadership Award 2023 and the Best CRO for Cell & Gene Therapy 2022 and 2023 awards. Additionally, the company was honored with the Asia-Pacific Contract Research Organization Company of the Year Award. Its commitment to collaboration is evident in the 50 Leading Site Partnership agreements it has signed over the past three years.
Media Contact
David James
communications@novotech-cro.com
AU: +61 2 8218 2144
USA: +1 415 951 3228
Asia: +65 3159 3427
About Novotech Novotech-CRO.com
Founded in 1997, Novotech is internationally recognized as the leading Asia Pacific centred Contract Research Organization (CRO) with global execution capabilities. 
The Company has established itself as a clinical CRO with labs, phase I facilities, drug development consulting services and regulatory expertise. It has experience in over 5,000 clinical projects, including Phase I to Phase IV clinical trials and bioequivalence studies. Novotech employs over 3,000 staff globally across 34 office locations.
Novotech is positioned to serve as a partner and ally to small and medium-sized biotech, biopharma and pharma sponsors seeking to conduct clinical trials in Asia Pacific, the US and Europe.  
For more information visit Novotech CRO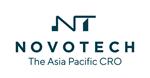 NOTE: This content is not written by or endorsed by "WOWK", its advertisers, or Nexstar Media Inc.
For inquiries or corrections to Press Releases, please reach out to GlobeNewswire.