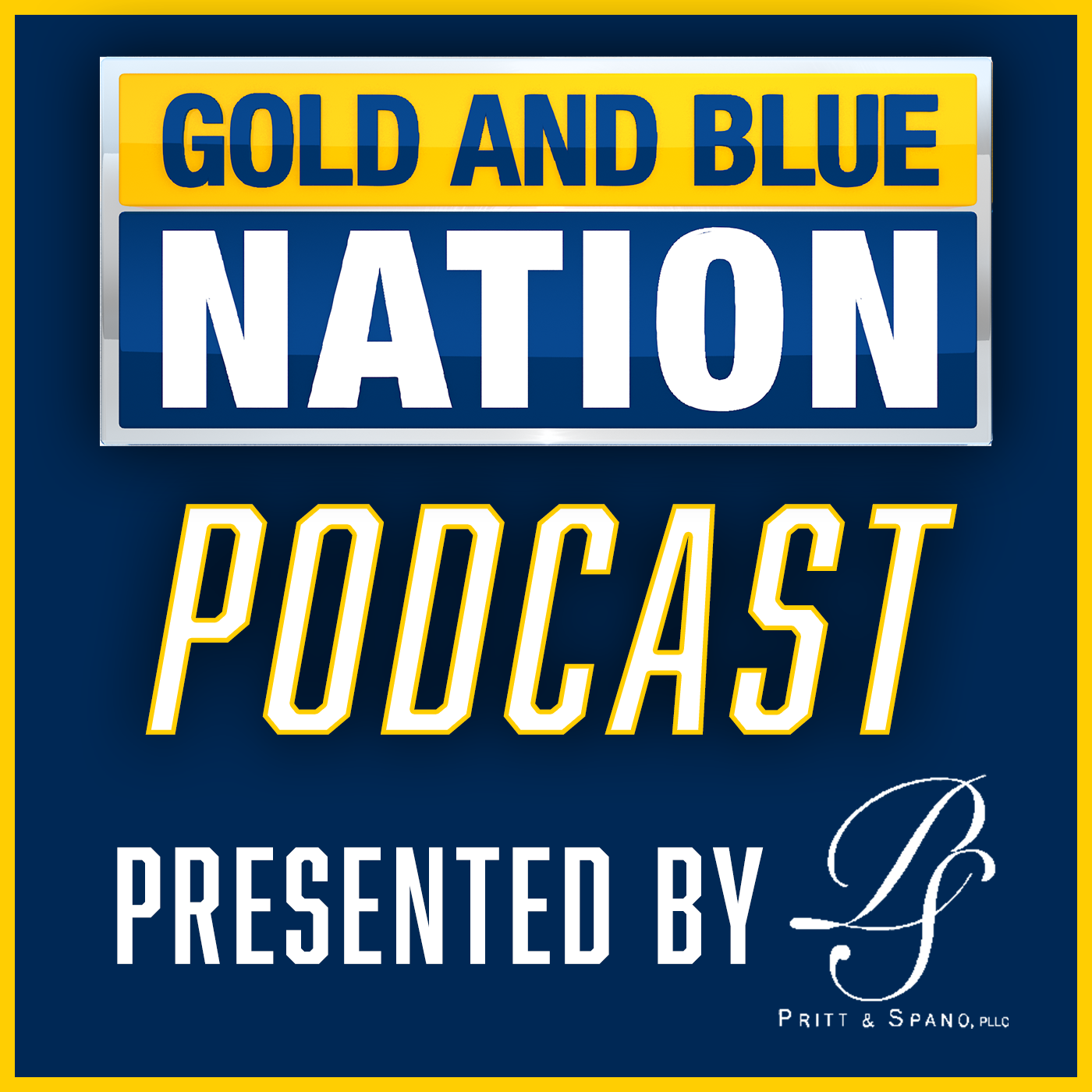 Spring football is in the books at WVU following the Gold-Blue Game. Hosts Nick Farrell and Anjelica Trinone share their takeaways and top performers from the annual spring scrimmage. 
MORGANTOWN, W.Va. – West Virginia averaged 171.5 rushing yards per game in 2022 and had seven 100-yard rushing performances by three different running backs.
With the offensive line and running back positions being the deepest on WVU's roster, the run game will be even more of a focal point this upcoming season. Add a pair of mobile quarterbacks, Garrett Greene and Nicco Marchiol, into the mix, and all signs point to the ground game being West Virginia's biggest advantage on offense.
There was an overflow of competition during the spring season as five players repped at running back, including four returners.
Offensive coordinator and position coach Chad Scott said at the beginning of the spring that WVU planned on using multiple backs per game.
Unexpectedly, that group lost its veteran presence Monday as redshirt junior Tony Mathis entered the transfer portal. Mathis spent four years in Morgantown and is set to graduate this month.
He was West Virginia's starting running back last season after sitting behind back-to-back 1,000-yard rusher Leddie Brown at the beginning of his career. Mathis rushed for 562 yards and five touchdowns on 135 attempts.
The plus side for Scott's offense, his backfield is still stacked even with Mathis' departure as it houses three established ball carriers and welcomes a pair of freshmen.
Rising junior Justin Johnson becomes the most experienced player at the position, as he has appeared in 20 games and made one start over the past two seasons.
Johnson saw increased action in 2022, finishing as the third-leading rusher with 430 yards and three touchdowns on 98 carries.
In terms of production, CJ Donaldson is now the top returner in the backfield after a breakout freshman campaign. His debut season was cut short due to an injury at Texas, followed by a season-ending injury that required surgery three games later. He appeared in seven games total as a true freshman.
Donaldson rushed for 526 yards on 87 attempts. He finished with a team-high eight rushing touchdowns. His average of 75.14 rushing yards per game was also a team-best.
Jaylen Anderson showed promise at the position in the regular-season finale. He was WVU's leading rusher in Stillwater with a career-high 155 yards and two touchdowns on 15 carries.
Quarterback Garrett Greene added to the strength of the run game as he picked up 276 yards on 45 attempts and tied for second-most rushing touchdowns with five. While Nicco Marchiol didn't have the opportunity to show his dual-threat capabilities as a freshman, he does have the potential to do some damage with his legs.
Freshman tailback Jaheim White enrolled early and joined the Mountaineers for the spring. He scored the final offensive touchdown of the Gold-Blue spring game when he broke free and ran 57 yards to paydirt.
Fellow freshman DJ Oliver will make it five players at the position in the fall.
Out of the 2,058 rushing yards WVU amassed last season, Johnson, Donaldson, and Anderson combined for 1,231. If you add in Greene's production, that number increases to 1,501 yards and 18 rushing touchdowns returning.