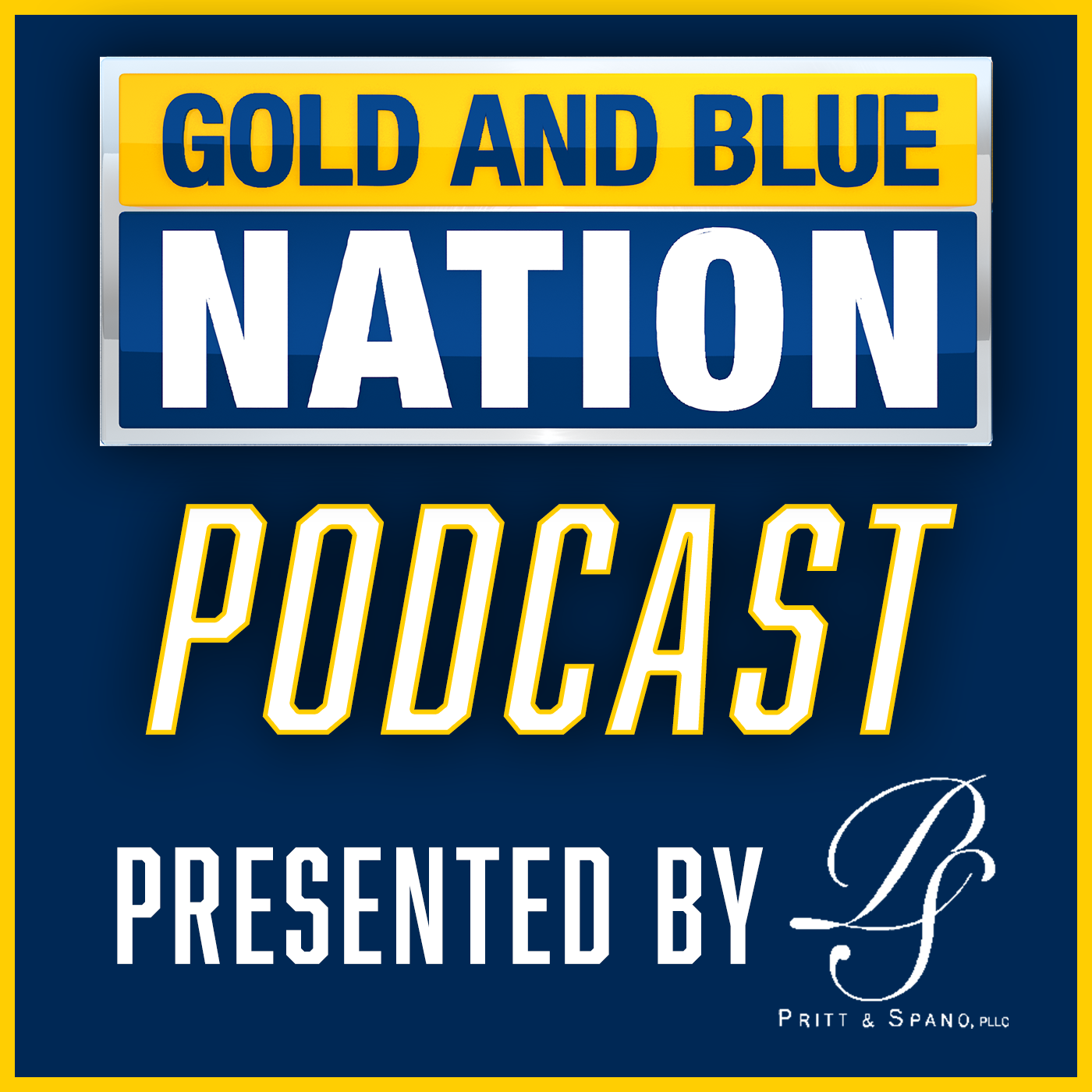 Spring football is in the books at WVU following the Gold-Blue Game. Hosts Nick Farrell and Anjelica Trinone share their takeaways and top performers from the annual spring scrimmage. 
MORGANTOWN, W.Va. — Head coach Neal Brown has a decision to make about WVU hoops forward Jimmy Bell Jr., and he expects to make it soon.
Bell was men's basketball coach Bob Huggins' starting center last season, starting in all 34 games. This spring, though, he made the decision to give football a try, and his multi-week "trial run" with the WVU football program came to an end on Saturday.
"He worked out for two weeks fundamentally, and then today was his sixth practice. And you see improvement," Neal Brown said Saturday after the Gold-Blue Game. "Today was probably the second time that nobody's been out there telling him exactly what to do."
Bell showed both some good and some bad during the Spring Game. He was responsible for giving up a sack in the second half, and was charged with the game's only penalty. However, he also came up with a strong-side block on Jahiem White's 53-yard touchdown run in the fourth quarter. Bell tossed the defensive lineman he was guarding to the ground, opening a hole for the shifty White.
Despite giving up the sack, Brown sees potential for Bell as a blocker when the Mountaineer quarterbacks have the ball in their hands.
"In pass protection, if he'll get depth in his set, he's going to be really hard to beat just because his arms are so long," said Brown, who noted Bell's wingspan is at least 87 inches long. "There's some fundamental things, and just flow of the game, that he's got to get into."
With the spring game now in the rearview mirror, Bell will need to decide which sport he will play next year. Both basketball and football are still on the table for the native of Saginaw, Michigan.
If he returns to the hardwood, he will be paired with Syracuse transfer Jesse Edwards down low. The former Syracuse big man signed with WVU Monday.
If he makes the switch to the gridiron, he could have up to two years of eligibility, which means two seasons to grow with the rest of the WVU offensive line.
"He and I are going to spend some time [in the] early part of this week, and I'll talk to coach Huggins, and I think we'll come to a pretty quick resolution on where it all stands," Brown said.
Bell averaged 4.8 points and 5.2 rebounds per game last season for the WVU men's basketball team. He tallied a pair of double-doubles in his first campaign with the Mountaineers.
Bell last played football in high school. He garnered interest from multiple Division I programs, though he has only played basketball for the past six years at both the prep and collegiate levels.