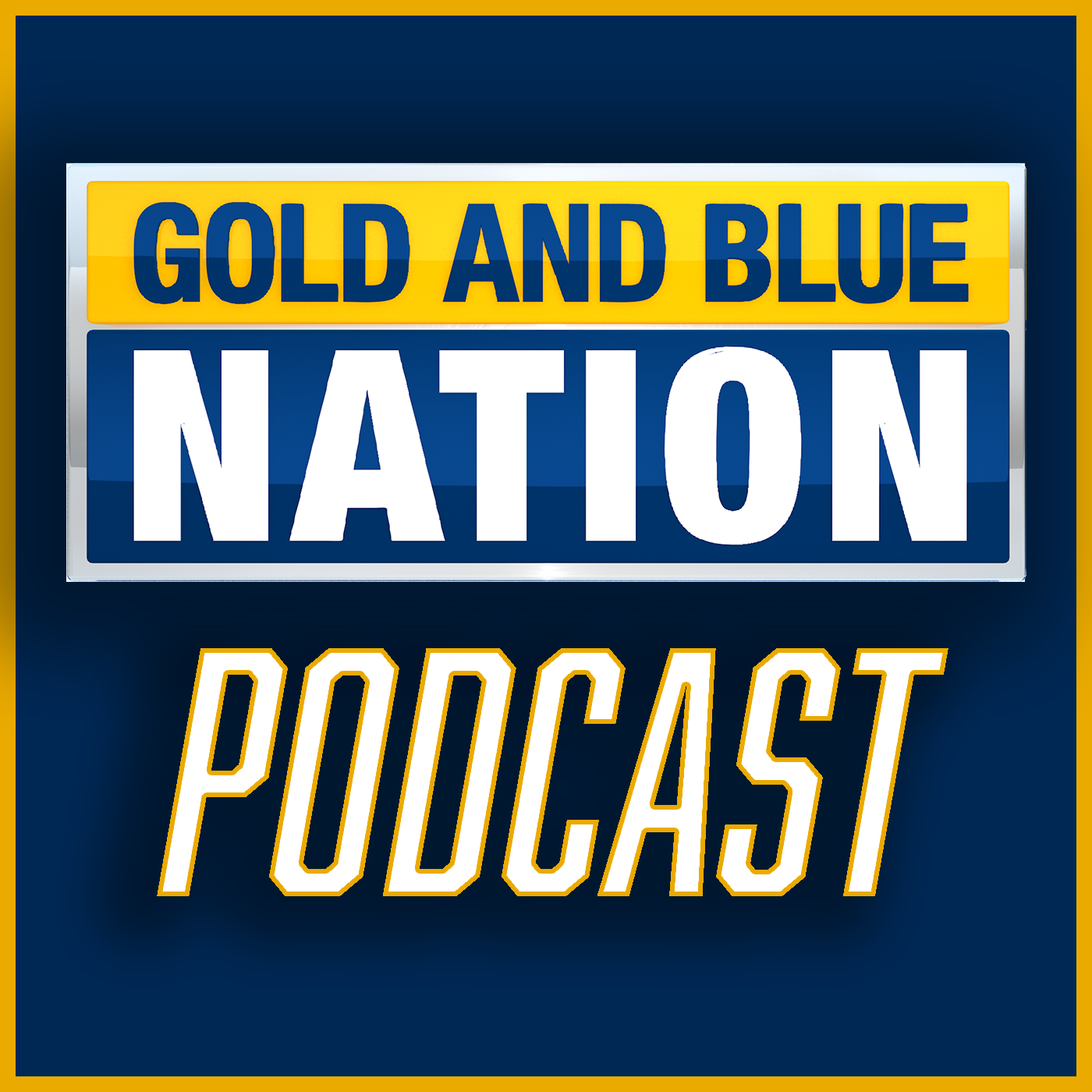 Remember this name: Hudson Clement. The former prep standout at Martinsburg burst onto the collegiate scene with a trio of touchdowns in West Virginia's 56-17 win over Duquesne. After the game, Clement was put on scholarship. In this edition of The Gold and Blue Nation Podcast, we react to the action (and that lengthy rain delay), and hear from Clement and head coach Neal Brown.
MORGANTOWN, W.Va. – In the span of about five hours, WVU redshirt freshman wide receiver Hudson Clement went from a walk-on reserve to the Mountaineers' newest impact player on scholarship.
Just minutes before WVU's kickoff against Duquesne on Saturday, coaches decided redshirt senior receiver Devin Carter would miss the game after suffering a foot injury earlier in the week. Next up on the depth chart would be freshman Traylon Ray, but Ray was shut down for the week on Tuesday with an injury.
Wide receivers coach Bilal Marshall then turned to Clement – the Martinsburg, West Virginia native with no collegiate starting experience – to start at Z wide receiver in WVU's home opener.
"I think I like it better that way," Clement said. "He didn't tell me ahead of time [because] I think I would've thought about it a lot more and [it] would've gotten in my head a little bit."
By the end of the first half, he was on pace to set various single-game receiving records with 5 receptions for 177 yards and 3 touchdowns. Two of his scores went for 40-plus yards on connections with quarterback Garrett Greene.
Those who are familiar with West Virginia prep football – as well as his teammates – saw this day coming at some point in the near future.
"He's just a damn [good] football player," Greene said. "He's been making one-handed catches since he first got on campus. I couldn't be [happier] for the kid. He busted his but ever since he got here. I'm super happy that he made some plays for me tonight."
Clement didn't get much playing time in the second half that saw WVU offensive players down the depth chart take the majority of snaps, but his night was also far from over at the same time. The best was yet to come.
When Brown gathered the team together in the locker room, he had a surprise for Clement. After a dominant performance, the redshirt freshman had earned himself a scholarship.
He called his parents. Tears were shed. After an incredible high school career that did not yield a DI scholarship, Clement finally reached a personal mark he strived two years to achieve.
"That's something [that] when I came here, I knew I'd have to grind for," he said. "And you know every day you're sort of playing with that in your mind. That's sort of the goal…That scholarship just is the biggest thing for me."
He will continue to compete in a crowded, yet young, wide receiver room. Carter and Ray are expected to return for the game next week vs. Pitt (1-1), but as long as Clement continues getting as open as he was on Saturday, there will be plenty of snaps for the man who wears No. 84.