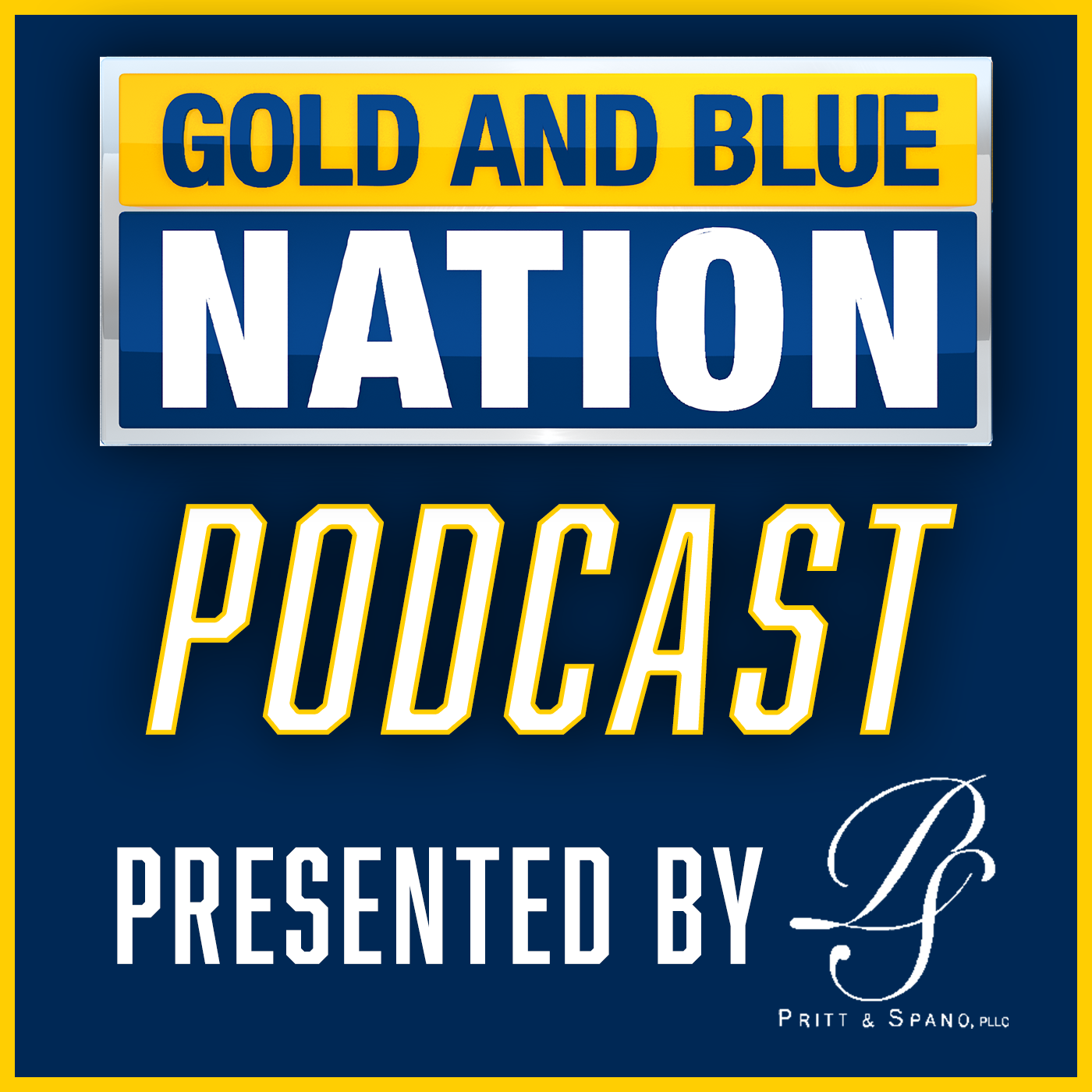 On the diamond, the Mountaineers are red hot — and they're catching the attention of folks around the country. ESPN's Mike Rooney joins us for the latest edition of The Gold and Blue Nation Podcast, presented by Pritt & Spano, to discuss WVU baseball, its first place status in the Big 12, its biggest star in JJ Wetherholt and its chances to host NCAA Tournament games. 
MORGANTOWN, W.Va. — JJ Wetherholt is having a truly special season. Even after missing one week due to injury, the second-year infielder has become a national storyline and player to watch.
Before being sidelined, Wetherholt was on a record-setting pace. Since returning from the left-thumb injury, the Mars, Pennsylvania native has continued to be out of this world — a three-run double in his first at-bat back on Sunday, and a grand slam and a triple Tuesday night in a five RBI performance against Penn State.
It has been that kind of season for Wetherholt, who is on track to have one of the most decorated years on the diamond West Virginia has ever seen.
"If he stayed healthy, and even if he just keeps doing his thing, this could be one of the finalists, meaning four finalists, for the Golden Spikes Award, which is [college baseball's] Heisman trophy," said Mike Rooney, a contributor for D1Baseball.com and a college baseball analyst for ESPN.
Rooney joined The Gold and Blue Nation podcast on Wednesday. It didn't take long for the overall conversation about the 18th-ranked Mountaineer baseball team to turn to Wetherholt.
Heading into this weekend's series against Baylor, Wetherholt leads all Big 12 hitters with a .459 batting average. That's the second-best mark in the country, and puts him on track to become one of the first hitters to finish a college baseball season with an average of .450 or better since seven-time MLB All-Star Buster Posey did so with Florida State in 2008. Wetherholt could share that honor this year with LSU's Dylan Crews (.485), arguably the front-runner for the Golden Spikes Award.
Asked to contextualize Wetherholt's season, Rooney pointed out that the 5-10 second baseman isn't the most physically imposing player on the diamond. That's not a slight, and in fact, plays into some of the things Wetherholt does so well.
"He's kind of got that 'it' factor. I'd say that's his biggest thing. He's a really good left-handed hitter," said Rooney. "The big calling card for JJ Wetherholt, though, is his numbers are awesome, he's got a ton of stolen bases, which is a speed element that those other candidates and players don't have."
Wetherholt is just the fourth Mountaineer ever to be named to the Golden Spikes Award Watch List. Harrison Musgrave, Ryan McBroom, and Alek Manoah are the others. Manoah is the only WVU player to be a semifinalist for the award.
Rooney believes the midseason All-American has a great shot to be the program's first finalist for college baseball's top honor. Why? In part, because of his numbers and production. Also because his individual historic season is lining up with his team making history, too.
"To my knowledge, West Virginia's never won the Big 12 regular season title in baseball. And JJ Wetherholt's got them poised to do that," Rooney stated. "His candidacy is kind of linked to that."
Aside from being second in the nation in batting average, Wetherholt is among Division I college baseball's best hitters when it comes to hits (T-9, 68), steals (T-8, 28), doubles per game (T-12, 0.47), and on-base percentage (20, .520). He ranks first in the country in hits per game, averaging 1.89 base knocks per contest.
Coming out of high school, Wetherholt was ranked as the 225th-best second baseman in the country. Perfect Game rated him as the 32nd-best player just in the state of Pennsylvania. He was voted the 5A Player of the Year in the Keystone State, but few saw Wetherholt having a season like this at the collegiate level.
Randy Mazey may have had an inkling before the season started, when he said Wetherholt has "a chance to be the best hitter I've ever coached." Mazey's projection appears to be coming true.
Rooney has a projection, too.
"You think about the West Virginia program that Randy Mazey's built, and it's like Manoah, Grove, obviously Jedd Gyorko is the famous historical player, and now here comes Wetherholt who projects to be a first-round pick next year," said Rooney. "I don't see how anyone's letting JJ Wetherholt get out of the first round next year."
Wetherholt's production, combined with his baseball instincts and the way he carries himself on the field, all lend themselves to first-round projections for the 2024 MLB Draft. Wetherholt would be Mazey's second first-round pick since he took over in Morgantown.
More than a year will pass before Wetherholt has a chance to hear his name called in the draft. In the meantime, he will look to continue leading West Virginia on a course that has the Mountaineers as a projected regional host, and the second baseman as one of the best players in the country.