MORGANTOWN, W.Va. — Kole Taylor was a Christmas Day addition to the WVU football team. The big tight end came to West Virginia after three seasons at LSU.
Taylor spent 17 days in the transfer portal before announcing his commitment to the Mountaineers. Nineteen days later, he was officially part of WVU's football roster after signing his grant-in-aid.
His first game action with West Virginia was a successful debut. Taylor caught three passes for 36 yards, including making a one-handed catch over the middle of the field, in WVU's annual Gold-Blue Spring Game earlier this month. The 6-foot-7-inch tight end has been praised throughout his first few months on campus for his catching ability, which he wants to show off as much as possible.
"To take that next level, and get to the next level, I need to get the ball in my hand, and show that I can have that ability," Taylor said.
In three seasons at LSU, Taylor recorded 17 catches for 159 yards and one touchdown. He tallied five receptions for 55 yards last season in Brian Kelly's first year in charge of the Tigers. The low production came after Taylor was a three-star recruit, and a top 20 tight end in the country, coming out of high school.
Taylor entered the transfer portal on Dec. 8 and chose West Virginia over offers from Colorado, Oklahoma State, and other programs.
"I think the biggest thing I was looking for was somewhere where I was going to be wanted and utilized in the offense," said Taylor. "I think I did find that."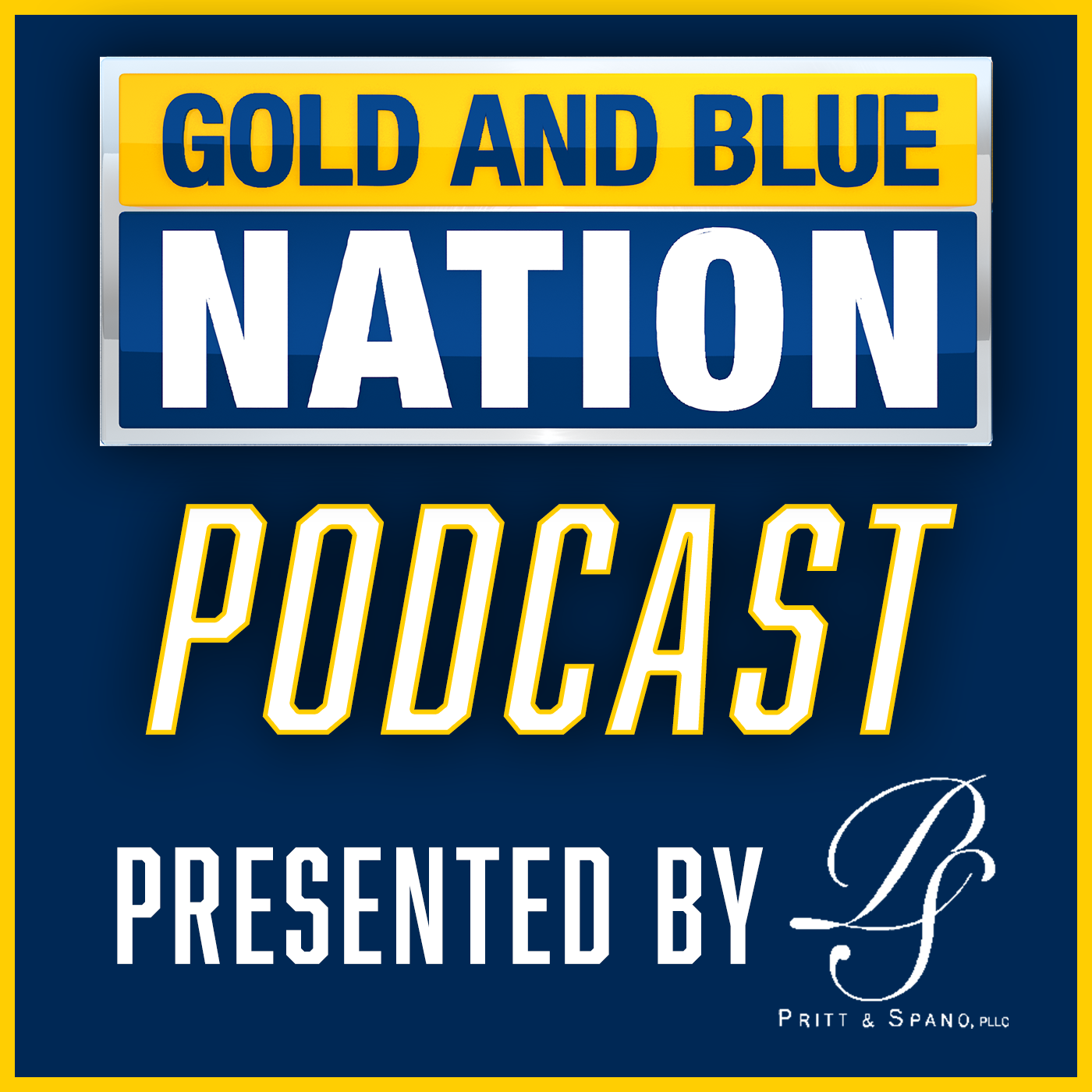 Spring football is in the books at WVU following the Gold-Blue Game. Hosts Nick Farrell and Anjelica Trinone share their takeaways and top performers from the annual spring scrimmage. 
Neal Brown and the coaches have spoken this offseason about wanting to utilize the tight end position more in the passing game this season. The addition of Taylor was certainly indicative of that schematic shift.
As part of his recruiting process, Taylor spoke with coaches at West Virginia about how they plan to get the football to the tight end this fall. According to Taylor, his decision to come to WVU was not only about him wanting to show off his catching abilities, but believing in what Brown and company were pitching to him about his potential role in the offense.
"I was a piece that they wanted to help revamp the offense," Taylor said. "They kind of gave me that throughout the recruiting process, and showed me a lot of film of stuff they plan on doing."
Asked about Taylor in late March, Brown used the phrase "open by birth" to describe the tall tight end.
"He's got a distinct advantage over the linebackers and safeties he's playing," Brown added. "And a lot of that time, it's four or five inches, right? That's why we brought him here."
With a well-stocked stable of running backs, Taylor will be asked to block in the running game. Of course, he will also be sent down and across the field in the passing game.
Listening to Brown last month, Taylor will have opportunities to show off his abilities. Thus far, Taylor's wish from his time in the portal has come true. West Virginia wanted him in Morgantown and plans to utilize him as much, if not more, than any of the tight ends the Mountaineers have had in recent years.