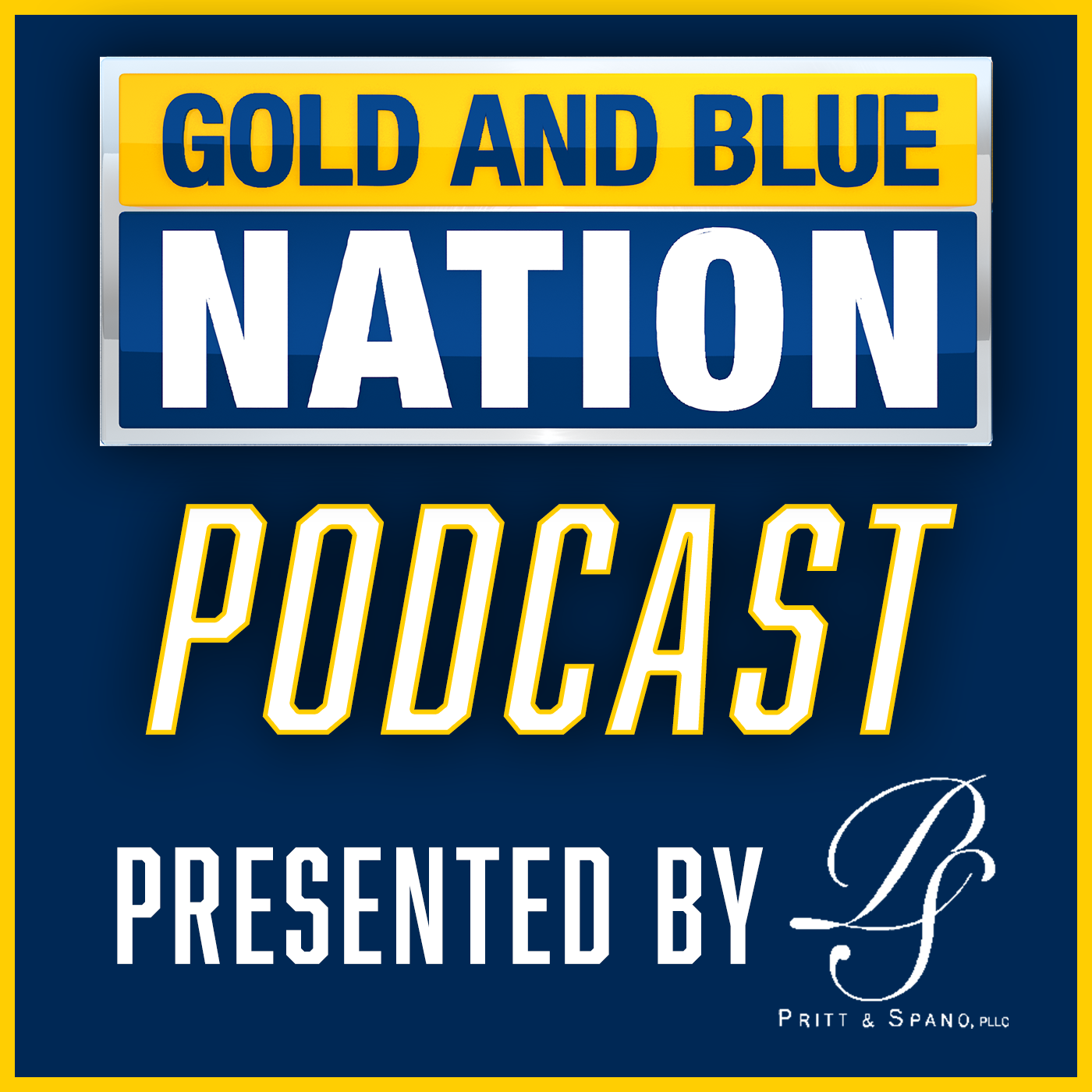 This Saturday, former WVU running back Leddie Brown will suit up for the Arlington Renegades in the XFL Championship Game. On this edition of The Gold and Blue Nation Podcast, presented by Pritt & Spano, Brown joins Ryan Decker to reflect on his XFL experience and Mountaineer career. 
MORGANTOWN, W.Va – Professional football is a hard business to enter, and even harder to stay in for long.
Former West Virginia running back Leddie Brown is in his second year as a professional football player. Brown, one of the most prolific running backs in WVU football history, is currently playing for the Arlington Renegades in the XFL.
As Brown prepares to play in the league's title game on Saturday, some of his former teammates are looking to make their own waves in the business of professional football. Dante Stills, Bryce-Ford Wheaton, Sam James, and other former Mountaineers are getting their first chances to perform in front of their new coaching staffs this month.
During his appearance on the Gold and Blue Nation Podcast, Brown was asked to advise his former teammates on what they should do during the early days of their pro football careers.
"Just focus on yourself, like, be you," Brown said. "Don't get on the field and start thinking too much. Football is football at the end of the day."
Ford-Wheaton was the first of the three aforementioned Mountaineers to head to rookie minicamp. His New York Giants held on-field drills with their first-year players on May 5-7. The Los Angeles Rams aren't conducting on-field workouts, though James will meet with the coaches to learn the ins and outs of the organization. Both signed with their respective teams as undrafted free agents.
Stills, the only WVU player selected in this year's NFL Draft, is in Arizona for rookie minicamp, which begins on Friday and lasts through Sunday.
Brown, who signed with the Los Angeles Chargers as an undrafted free agent out of West Virginia in 2022, found himself in a similar situation as Ford-Wheaton and James.
"My route might not be the same as somebody else's route," Brown said. "Or, Sam's route might not be the same as Bryce's route. Just focus on [yourself], focus on their game, and perfecting your craft. That's the main thing I can tell them."
While focusing inward is key, soaking in what pro coaches are instructing and quickly being able to display that on the field is just as important.
"Always take notes. Always be the first one in meetings, you know, last one to leave," added Brown. "Ask as many questions as you can. Don't stop asking questions. That's what I'm going to say. Ask question, after question, after question, because you will get noticed that way."
Brown spent exactly four months with the Chargers before being waived by the team on August 30, 2022. He was drafted by the XFL's St. Louis BattleHawks in November, but signed with the Renegades four months later.
Since joining the Renegades, Brown has rushed for 179 yards on 50 carries this spring. He has also caught 12 passes for 104 yards, and has returned six kickoffs for 111 yards. Brown was sidelined for Arlington's South Division Championship game against Houston at the end of April.
He is expected to be healthy and active for Saturday's XFL championship game, which begins at 8 p.m. ET on ABC.