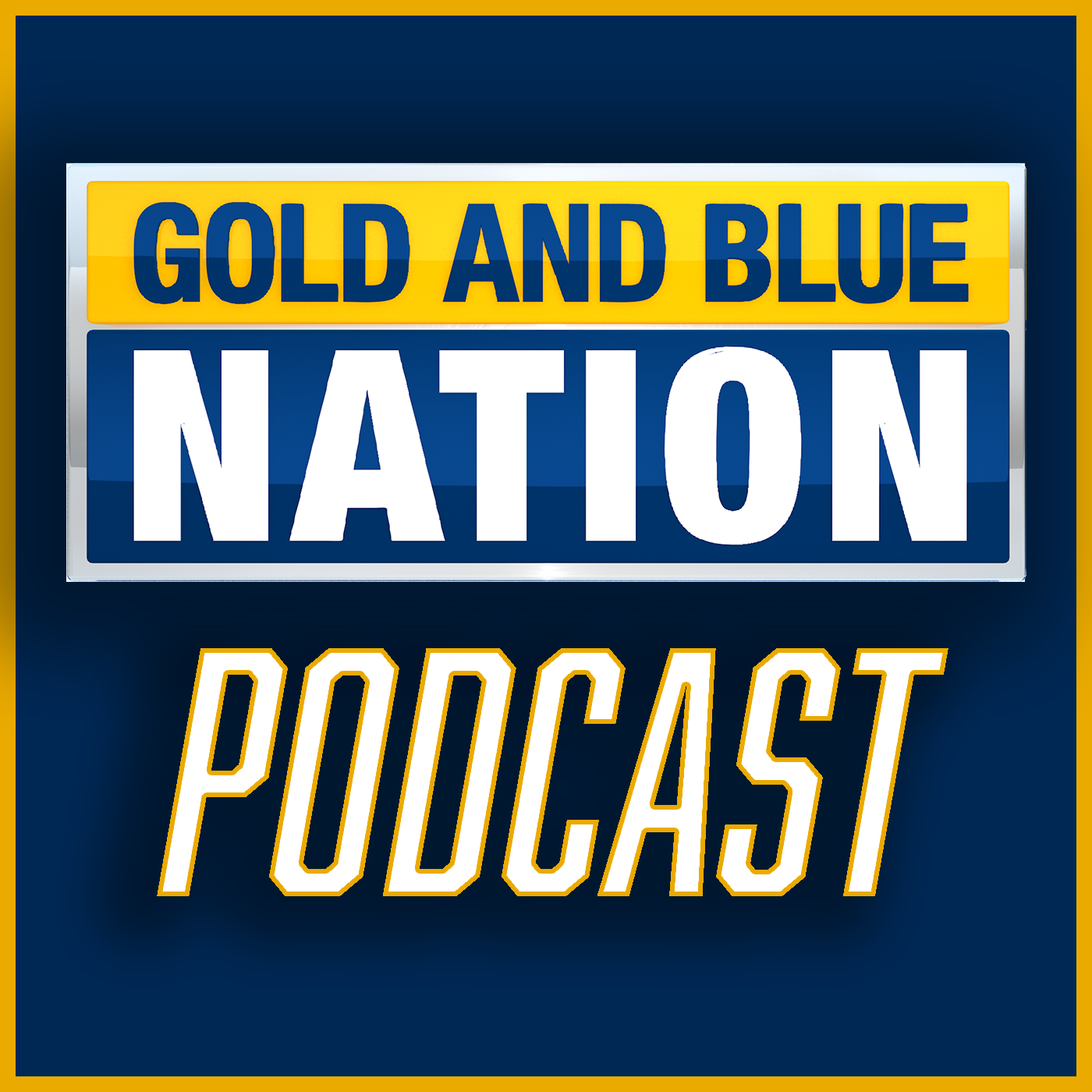 Remember this name: Hudson Clement. The former prep standout at Martinsburg burst onto the collegiate scene with a trio of touchdowns in West Virginia's 56-17 win over Duquesne. After the game, Clement was put on scholarship. In this edition of The Gold and Blue Nation Podcast, we react to the action (and that lengthy rain delay), and hear from Clement and head coach Neal Brown.
MORGANTOWN, W.Va. – WVU head coach Neal Brown was probably the happiest he's been all fall after WVU took down Duquesne 56-17 Saturday night at Milan Puskar Stadium, and rightfully so.
Here are the biggest takeaways from his postgame press conference:
An emerging young player
The star of Saturday's show was redshirt freshman wide receiver Hudson Clement. Clement broke out for 177 yards receiving and three touchdowns, and Brown was quick to award Clement a scholarship in the locker room postgame in a "battle-time promotion."
"He's not one of those guys that's just going to be okay," Brown said. "He's got a real chance. He can run, and so he's really progressed over the last year.
With Devin Carter, Traylon Ray, and Clement all available at Z receiver in the future, Brown will have plenty of options.
Handling a weather delay
About midway through the second quarter, rain and lightning caused a one-hour and 54-minute weather delay with WVU up 14-10.
How did Brown and company handle the delay?
"We just left them alone. We met as coaches for a minute, and I wasn't real pleased at the start of that [game]. Probably, the break was as good for me as it was for anybody, because I was at kind of a breaking point there."
A few players played catch in the weight room, others who weren't playing rehabbed, and strength and conditioning coach Mike Joseph started getting players ready shortly before they retook the field around 9 p.m. local time. In hindsight, the delay acted as an extended halftime as game officials elected to expedite the true halftime after the completion of the second quarter.
Bounce-back game for Garrett Greene
Brown was crystal clear both postgame last Saturday and in the media session on Monday that Greene's passing production and execution would have to increase.
"A five-yard pass shouldn't be too difficult," Green said. "But when you get lazy, and your mechanics get out of wack, they can become difficult. So I think it's really [about] attention to detail and focus more so than anything."
He completed 10-of-18 passes for 240 yards and four touchdowns on Saturday. He said that he felt that he threw the deep ball well against Penn State, but on Saturday, he was executing the shorter and immediate throws as well.