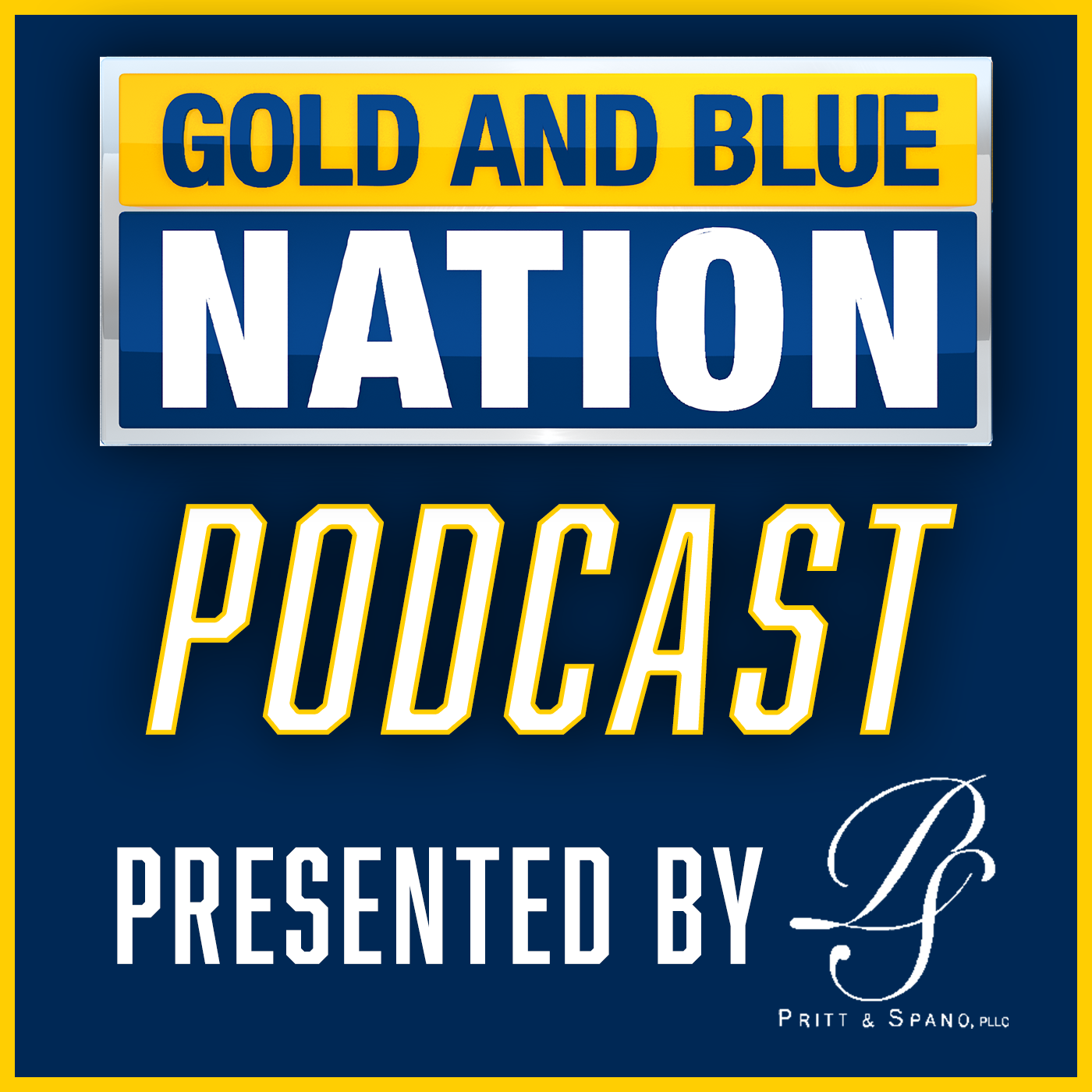 On the diamond, the Mountaineers are red hot — and they're catching the attention of folks around the country. ESPN's Mike Rooney joins us for the latest edition of The Gold and Blue Nation Podcast, presented by Pritt & Spano, to discuss WVU baseball, its first place status in the Big 12, its biggest star in JJ Wetherholt and its chances to host NCAA Tournament games. 
MORGANTOWN, W.Va. — Blaine Traxel is back on trax, and JJ Wetherholt is up to his old tricks once again.
Traxel and Wetherholt claimed shares of all three Big 12 baseball weekly honors, as announced by the conference on Tuesday.
Traxel, a fifth-year senior out of Burbank, California, was named the Big 12 Co-Pitcher of the Week, and the conference's Newcomer of the Week. This marks the second time this season he has been recognized as the conference's top pitcher from the week prior.
Traxel tossed his fifth complete game of the season on Saturday, which put him in rare air among all WVU, Big 12, and NCAA pitchers in recent history. Traxel shut out Baylor over nine innings, he struck out six would-be batters, and didn't allow a single baserunner to make it into scoring position.
Wetherholt returned to the starting lineup this past week, helping the Mountaineers go 4-0, and strengthen its grip on first place in the Big 12 standings. The Mars, Pennsylvania native hit for a .529 with three home runs and a triple, giving him an OPS of 1.726. One of the highlights of the week for Wetherholt was a grand slam against Penn State. He extended his hitting streak to nine games, and his reached-base streak to 46 straight contests.
After another big week at the dish, Wetherholt is hitting .463 on the season, easily the best mark in the conference and among the best in the nation.
With this latest honor, four Mountaineer players have been recognized seven times by the Big 12 Conference this season. Wetherholt and Tevin Tucker earned Big 12 Player of the Week honors, and Traxel and Porco have been named the conference's Pitcher of the Week.
Traxel leads the nation in complete games. He also paces the Big 12, and ranks second in the country, in innings pitched (79.2). Traxel is tied for second in the league with six victories. The right-hander ranks fourth in the conference, among qualified pitchers, with a 3.05 ERA.
Traxel shared the Pitcher of the Week honor with Texas' Lucas Gordon, who pitched a career-high eight innings, while giving up four runs, in the Longhorns series-opener against TCU.