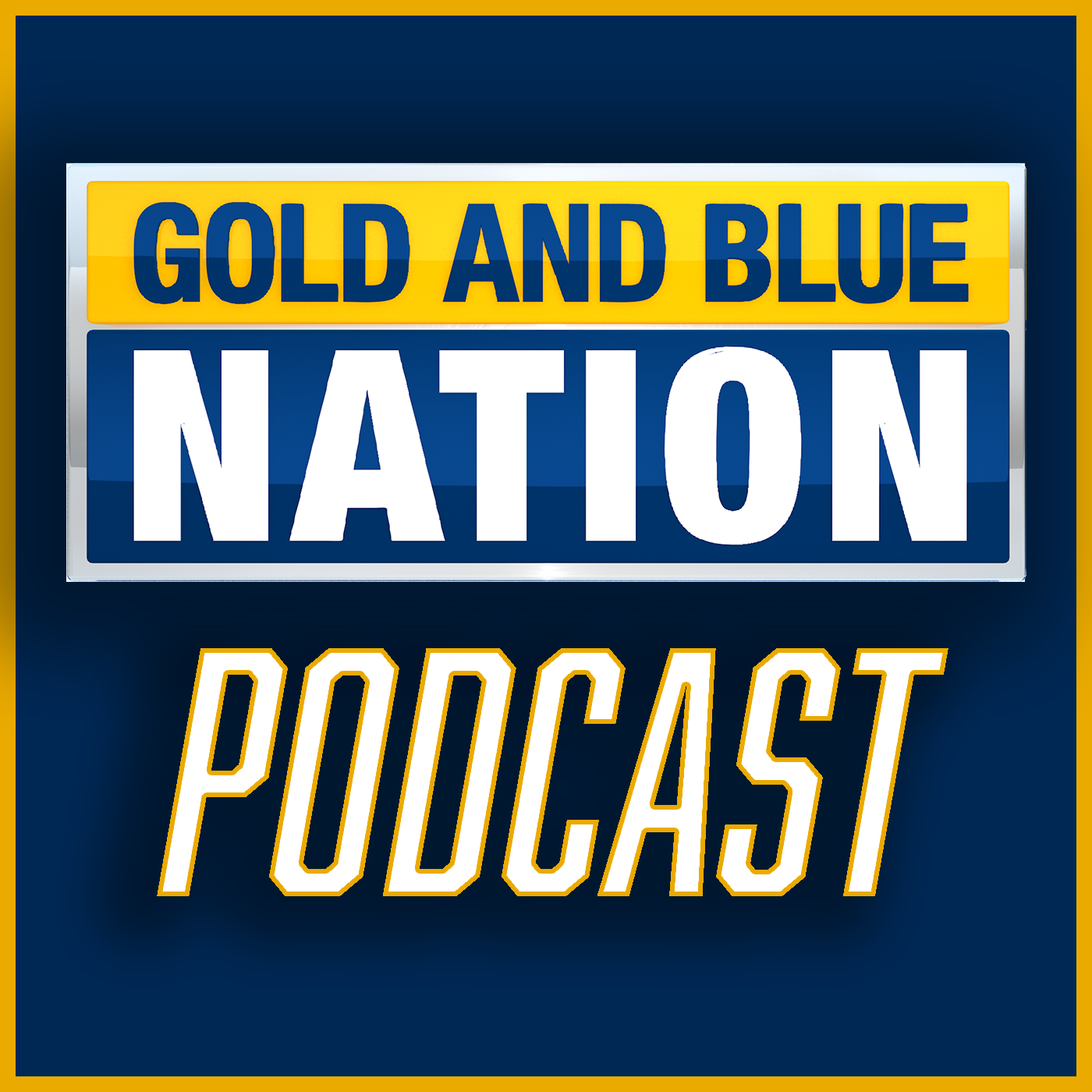 WVU baseball product Victor Scott II is arguably the best base stealer in professional baseball right now. On this edition of The Gold and Blue Nation Podcast, presented by Pritt & Spano, Scott joins Ryan Decker to detail his base-stealing prowess, reflect on his Mountaineer career, and share what it was like to be invited to an MLB Spring Training. 
What can't Victor Scott II do?
He can steal bases at an alarming rate. He gets on base at an above-average clip. He can hit home runs. And he is a heck of an outfielder.
He put almost all of those skills on display Tuesday night, continuing his recent hot streak.
Playing in his 55th game at the Double-A level, Scott went 2-for-5 with a home run, two runs batted in, and a run scored. He didn't steal a base — just the fourth time in the last 12 games he hasn't swiped a bag — but he did show off his arm in center field.
With his Springfield Cardinals team leading 3-1 in the top of the 7th inning, Scott cut off a line drive headed for the wall in left-center field. With his back foot just a few steps in front of the warning track, Scott turned, took a slight crow hop, and fired a missile back into the infield to nab the runner at second base.
Two innings later, the West Virginia product mashed a two-run, line-drive home run to right field to give his team a 9-1 lead.
Scott's all-around performance Tuesday continued the fruitful extended hot streak
Starting with his 2-for-6 performance on Aug. 17, Scott is hitting for a .351 average, with 11 multi-hit games, 10 extra-base hits, 14 runs scored, 12 runs batted in and 11 stolen bases. WVU's single-season steals leader ranks second across all Minor League Baseball with 86 steals this season, 36 of which have come at the Double-A level.
Scott, now ranked the No. 4 prospect in the St. Louis Cardinals farm system, is arguably having even more success since being promoted to Double-A.
In 55 games with Springfield, Scott is hitting for a .326/.378/.455 slash line, all of which are better numbers than he collected in Single-A. In 10 fewer games at this level, he has collected more RBI, cut down on his strikeouts, and has just three fewer extra-base hits, while also improving his batting average on ball in play.
Earlier this year, Scott became the first former player in WVU baseball program history to be selected for and appear in the MLB Futures Game in Seattle.