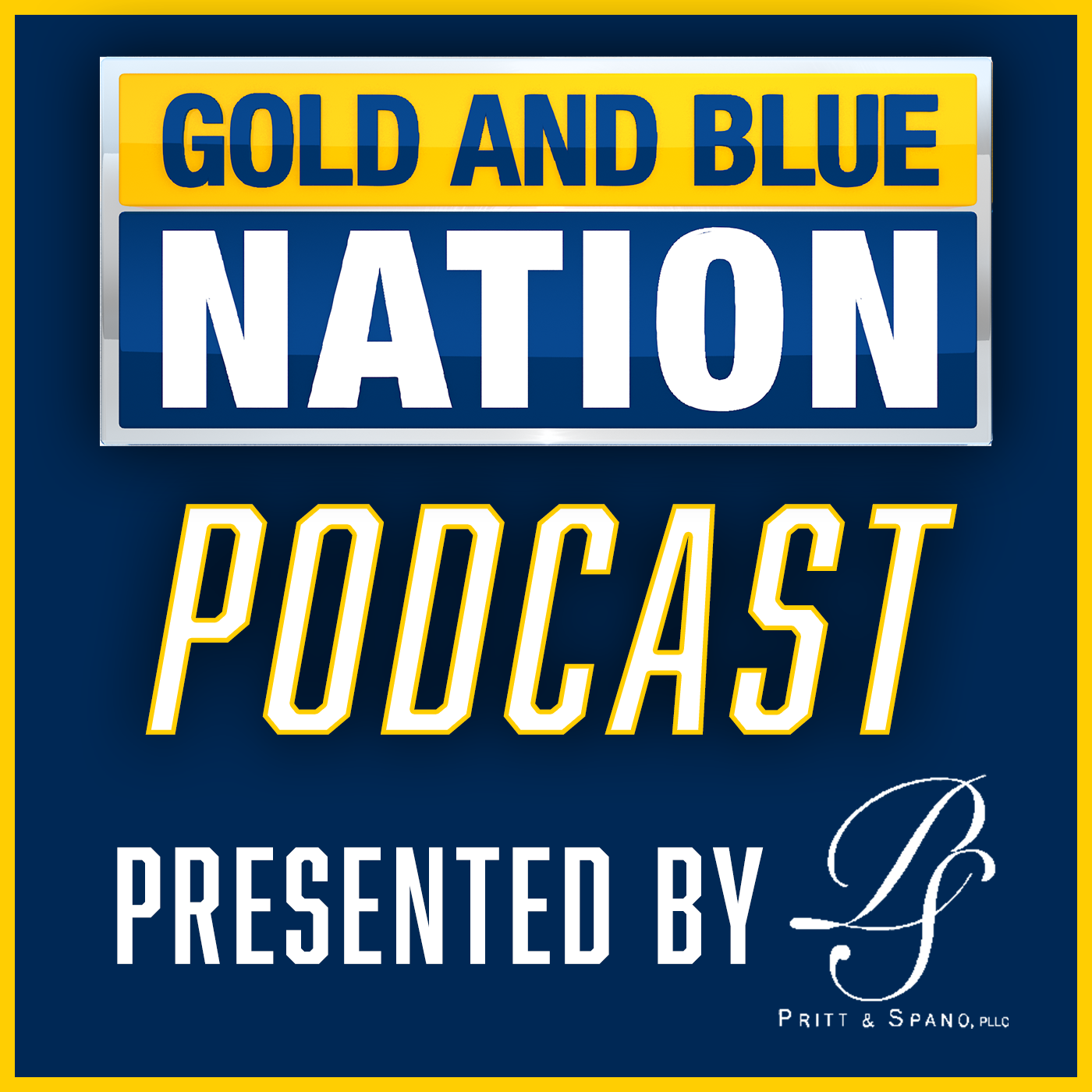 This Saturday, former WVU running back Leddie Brown will suit up for the Arlington Renegades in the XFL Championship Game. On this edition of The Gold and Blue Nation Podcast, presented by Pritt & Spano, Brown joins Ryan Decker to reflect on his XFL experience and Mountaineer career. 
MORGANTOWN, W.Va. — One of the most noteworthy changes within West Virginia's roster and coaching staff over the offseason was the promotion of Chad Scott to offensive coordinator.
Scott, entering his fifth season on the WVU coaching staff, will still be in charge of the running back room, as he has been since his arrival to Morgantown. This year, though, he will also take charge of the entire offense.
Leddie Brown, one of Scott's former "big league backs," recently appeared on the Gold and Blue Nation Podcast and was asked about his former position coach. He thinks Scott deserves the opportunity.
"Him being the offensive coordinator is well-deserved, with his relationship with everybody on that team. Everybody, player, coach, staff member, has a relationship with Coach Scott. That's the type of person he is," said Brown.
Head coach Neal Brown agrees that Scott excels in building relationships with student-athletes. He touted that fact when he announced Scott's promotion to offensive coordinator in January. The fifth-year head coach also noted Scott's leadership abilities, calling him a tremendous teacher of the game.
Leddie Brown, a 2,000-yard rusher under Scott's mentorship, knows first-hand just how good of a leader and teacher the Florida native is.
"When you slack, he's not one of those coaches that yell at you. He's one of those coaches that motivates you," said Brown. "That's something that I feel like he will bring to the table as the offensive coordinator."
Aside from the relationships he has built and the leadership qualities he brings to the table, there is another characteristic of Scott that is clearly evident: his energy.
It's no secret that Scott is a high-energy coach. That vibrancy is what carries him down the sideline when one of his running backs breaks off a big run, like Leddie Brown, CJ Donaldson, Justin Johnson, and Jaylen Anderson have all done in the past.
"I always seen it in film, me watching film. Like, 'What are you doing?'" Brown said with a laugh.
Scott will coach from the field this fall. That means he will once again appear on film running down the sideline, stride-for-stride with his breakaway ball-carriers.
With that in mind, Leddie Brown gave a film breakdown of Scott's sideline running abilities.
"Knees high for sure. He's always got his knees, and running with his knees high," Leddie Brown said with a smirk. "Good pad level. And really explosive to be a man of his age."
Leddie Brown exploded for two touchdowns in the XFL Championship game on Saturday, just a few days after his appearance on The Gold and Blue Nation Podcast. He is the only player to tally a rushing and receiving touchdown in a single XFL game during the 2023 season.