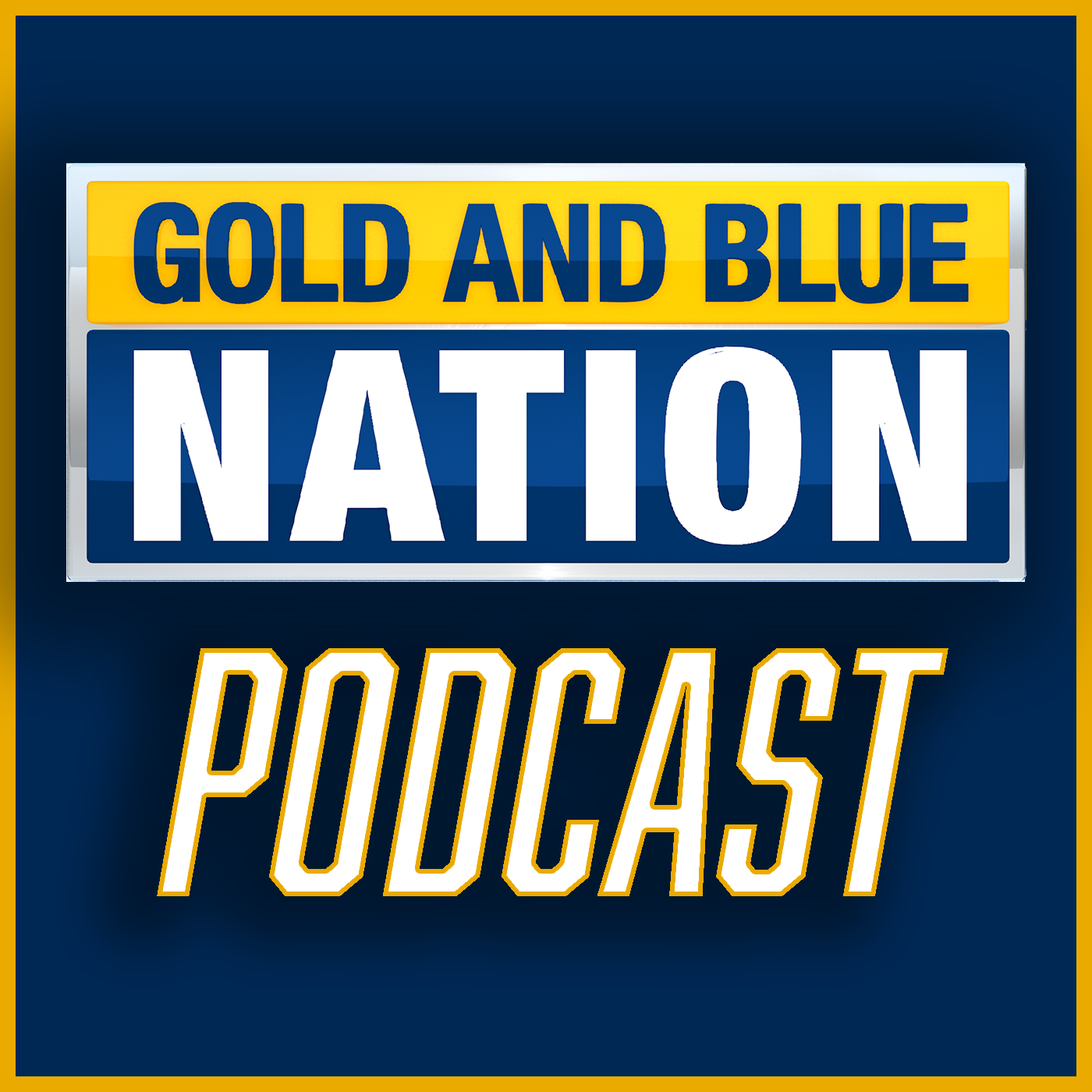 West Virginia's win in the Backyard Brawl wasn't exactly pretty, but it was definitely gritty. It was that grit that led to a 17-6 victory over the Panthers in the first showdown between the two teams in Morgantown since 2011. 
MORGANTOWN, W.Va. – WVU head football coach Neal Brown is preparing his team for what could be Brown's most difficult matchup during his tenure in Morgantown.
WVU and No. 7 Penn State meet for the first time since 1992 in a season-opening matchup on Saturday night at Beaver Stadium, and the Mountaineers have a chance to put a dent in a renewed rivalry that heavily favors the Nittany Lions. Penn State leads the series 48-9-2 since 1904, and seven of WVU's wins took place in 1955 or earlier.
The odds are stacked against the Mountaineers once more in 2023, but with it being a Week 1 matchup, there are plenty of factors that could decide Saturday's game.
Quarterback Questions
Behind closed doors, both teams know their starting quarterbacks, but they are opting not to reveal them publicly in hopes for a competitive advantage in Week 1.
Penn State head coach James Franklin will choose between sophomore Drew Allar and redshirt freshman Beau Pribula. Allar – a former five-star recruit – collected 344 yards passing and four touchdowns during various garbage time moments last season, while Pribula does not have any passing attempts to his name.
"[We are] not sure who we'll see," Brown said. "Pribula, we know him from recruiting him really hard. He's athletic [and] extremely talented, and then Allar, he played well last year. He played almost 150 snaps last year, so he's played. [He] had to play in their opener last year in a tough situation and he proved himself last year."
WVU's quarterback competition between junior Garrett Greene and redshirt freshman Nicco Marchiol will produce the first non-transfer quarterback to start Week 1 in the Neal Brown era.
Greene saw action in 22 games – including two starts – in the first three years of his Mountaineer career. He is considered a dual-threat quarterback, and he has rushed for over 100 yards in two separate games at WVU. As a passer, he completed 62-of-108 passes (57.4%) for 664 yards, five touchdowns and three interceptions.
Marchiol made his first collegiate appearances as a freshman in 2022 against Towson and Texas Tech, but he saw most of his action in-relief for Greene in WVU's finale against Oklahoma State. He went 2-of-9 for 29 yards in the air with an additional 32 yards on the ground
Mirrored Strengths
West Virginia returns 111 starts from its 2022 starting offensive linemen, namely from center Zach Frazier (34), left tackle Wyatt Milum (20), right guard Brandon Yates (21) and right tackle Doug Nester (41). The 111 returning starts from last year ranks No. 2 nationally.
The experienced offensive line is expected to anchor a running game with high expectations led by sophomore running back CJ Donaldson. Jaylen Anderson and Justin Johnson Jr. have 26 combined games-played and they will also expect to carry some of the rushing load this fall, while freshman Jahiem White had a solid and consistent offseason that dated back to the Gold-Blue spring game.
Donaldson – a former tight end who converted to running back – burst onto the scene with seven rushes for 125 yards in the season-opener at Pitt last season. During Brown's tenure, the Mountaineers are 18-4 when rushing for at least 100 yards.
Offensively, Penn State has the exact same strengths.
Left tackle Olu Fashanu could be a top-five pick in next year's NFL Draft, and veterans Sal Wormley, Hunter Nourzad and Landon Tengwall provide more veteran experience in the tranches.
"Really the strength of their group is at the offensive line," Brown said. "[They have] a lot of experience returning, two tackles that will be for-sure draft picks, one of them may be the first tackle taken. And then their running back room is special."
Tailbacks Nicholas Singleton and Kaytron Harris are back for their sophomore season in Happy Valley after combining for 1,928 yards and 22 touchdowns as freshmen last season.
Overwhelming Underdog
The season-opening matchup sets the stage for another battle in which the Mountaineers are considered the underdog. Penn State plays host with a fresh top-10 ranking in the AP Poll, while WVU was voted to finish last in the Big 12 in its preseason poll over the summer.
As a result, Penn State is considered nearly a three-touchdown favorite over the Mountaineers.
"I don't think it bothers us," safety Aubrey Burks said. "We know our backs are against the wall. I love it. Coach [Dontae] Wright tells us that it's always good when somebody doubts you [because] now you can go prove them wrong."
There is no secret recipe to pulling off an upset, but the best underdog stories share a common thread.
"You want to continue to be in [the game]," Brown said. "You want to hang in, hang in, hang in, and put yourself in a position to win in the fourth quarter, and those opportunities that we've had that have gone the way want them to go, that's the way they've played out."
******
WVU fans can begin every game day with Mountaineer GameDay. The pregame show will return to its regular time slot on Saturday from 10 a.m.-noon prior to West Virginia's opener against Penn State.
The award-winning WVU football pregame show will get fans up to speed on the latest news right up until an hour before kickoff as co-hosts Nick Farrell and Amanda Mazey bring you the latest news with GBN's Anjelica Trinone.