Preparedness is a must to stay safe in an emergency
Emergencies happen instantly; unfortunately, many people aren't nearly as prepared as they should be. Do you know what to do if someone goes into anaphylactic shock? If the nearby water level unexpectedly rises, do you know how to keep yourself and your loved ones safe?
Those scenarios might seem far-fetched, but preparedness for life-threatening situations is all the same. Nobody has the survival skills and instincts of Bear Grylls (except maybe Bear, although that's also debatable), and we need all the help we can get. So whether it's tackling a gnarly wound, dealing with prolonged blackouts or being trapped in the wilderness, these emergency preparedness and survival kits can make a huge difference.
Shop this article: Glow Mind Emergency Glow Sticks with 12 Hours Duration, Terra Frma Disaster Deck Emergency Survival Cards, BleedStop First Aid Powder for Blood Clotting
Prevention is better than cure
From the devastating wildfires experienced annually in California and recently in Hawaii to the destructive flooding in the African country of Libya, there is no telling when disaster will strike.
Above everything else, the most important thing to remember is to remain calm. If you tackle the situation with a clear head, you're less likely to make mistakes that will cause more harm or damage. It doesn't always seem possible, but it's vital not to panic. Where possible, power up an emergency radio to assist you in assessing the situation.
Once you have collected your thoughts, it's time to jump into action, which relies on having the correct tools for the situation. Because it's impossible to know what kind of emergency you'll stare in the face, having a fully stocked first aid kit or ample emergency preparedness supplies is an excellent idea. You might only use them once, but you'll be incredibly thankful you have them when that day comes.
Best emergency preparedness products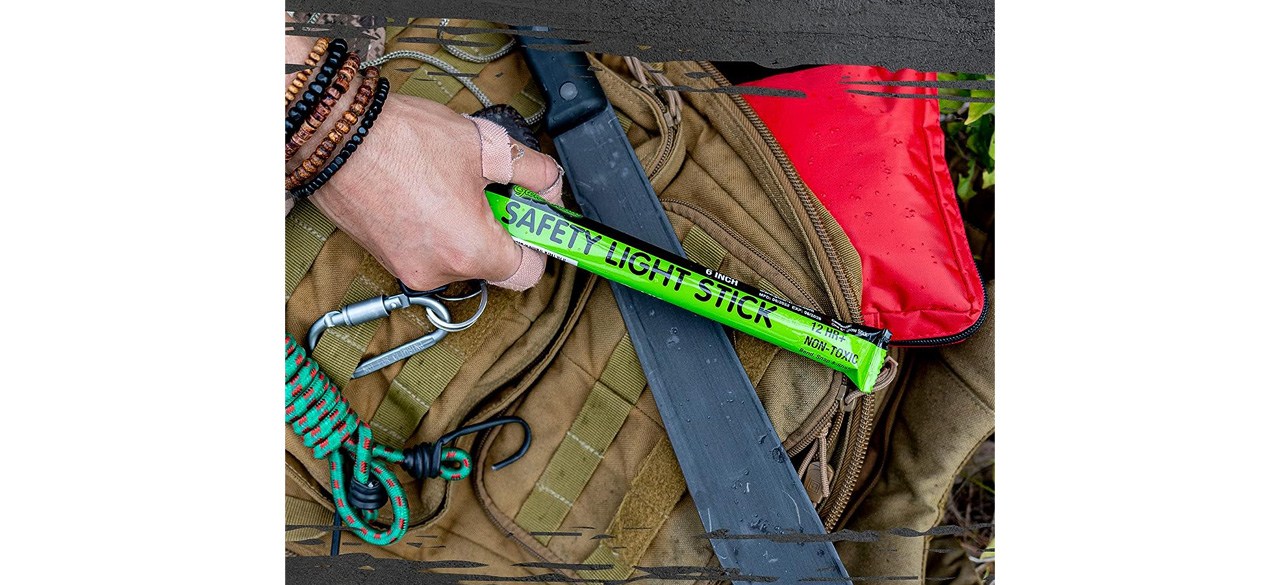 Glow Mind Emergency Glow Sticks with 12 Hours Duration
Almost all natural disasters can knock out the local power grid; if you aren't prepared for it, you'll be left scrambling in the dark. However, if you know exactly where you keep these emergency glow sticks, your immediate surroundings will be illuminated for up to 12 hours. They come in a pack of 12 and have a small hook on the top for attaching to objects or surfaces.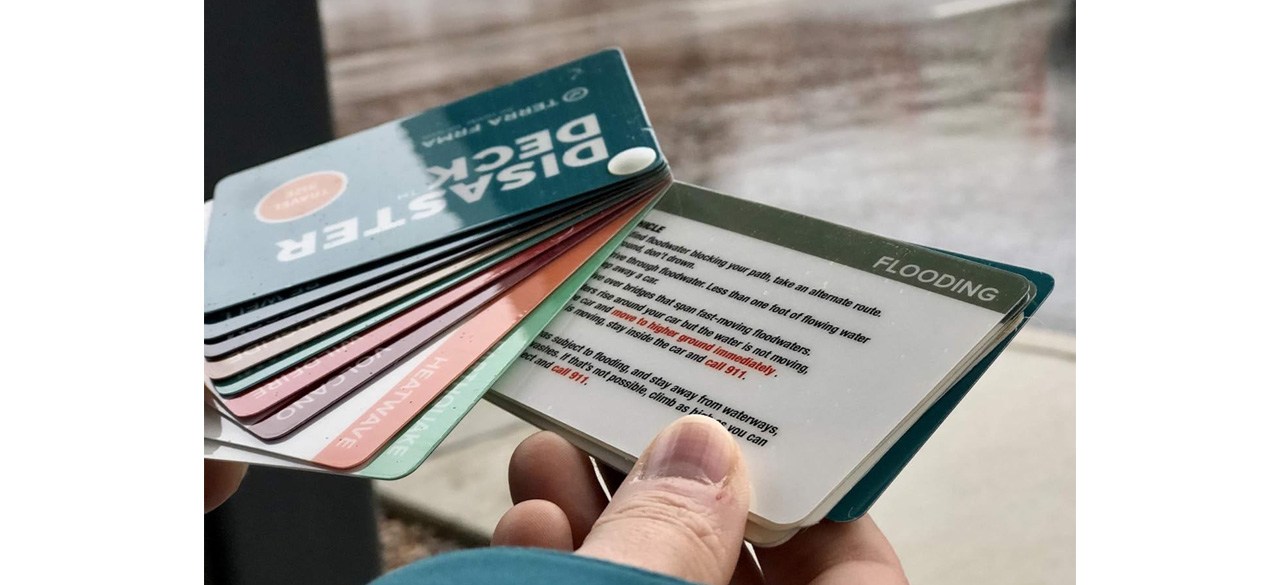 Terra Frma Disaster Deck Emergency Survival Cards
Do you know what to do in an emergency? Not everybody can make split-second decisions on where to go or how to proceed. That's where these potentially life-saving cards come in. Printed on plastic and color-coded by emergency, each card has instructions for what to do and who to contact. The cards cover emergencies such as earthquakes, wildfires, hurricanes and winter storms.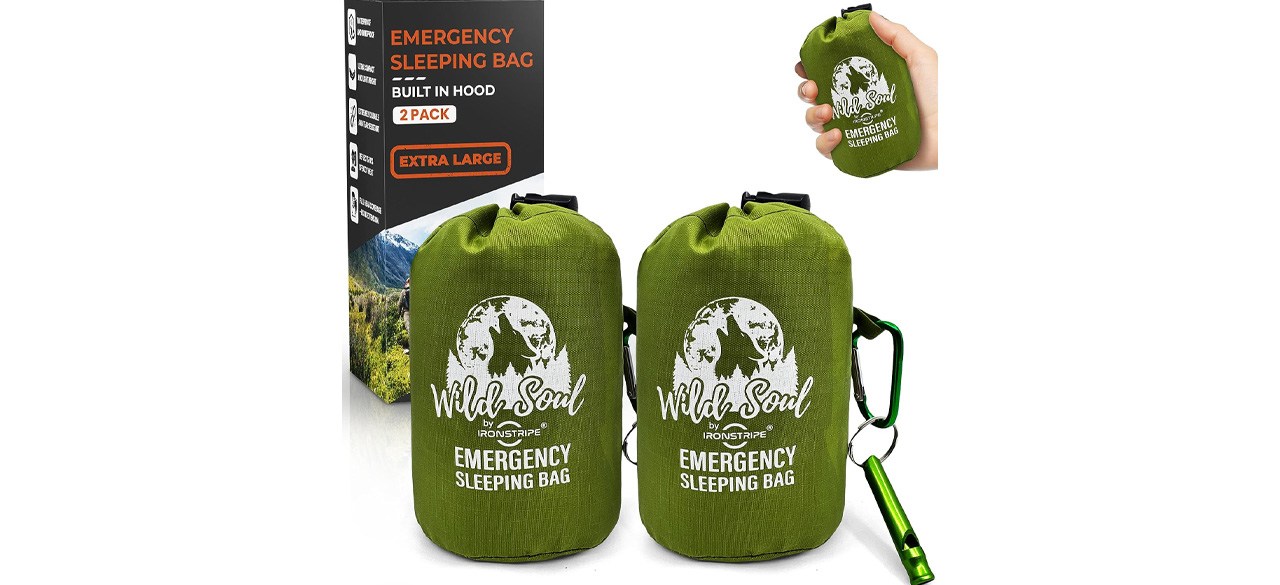 Ironstripe Bivy Sack Emergency Sleeping Bag
Depending on where you find yourself, your emergency might mean you are stranded outside, vulnerable to the elements. This emergency sleeping bag is made from durable and tear-resistant materials that will keep you safe by retaining up to 90% of your body heat. The pack of two sleeping bags is also waterproof and perfectly suited against rain, snow and chilling winds.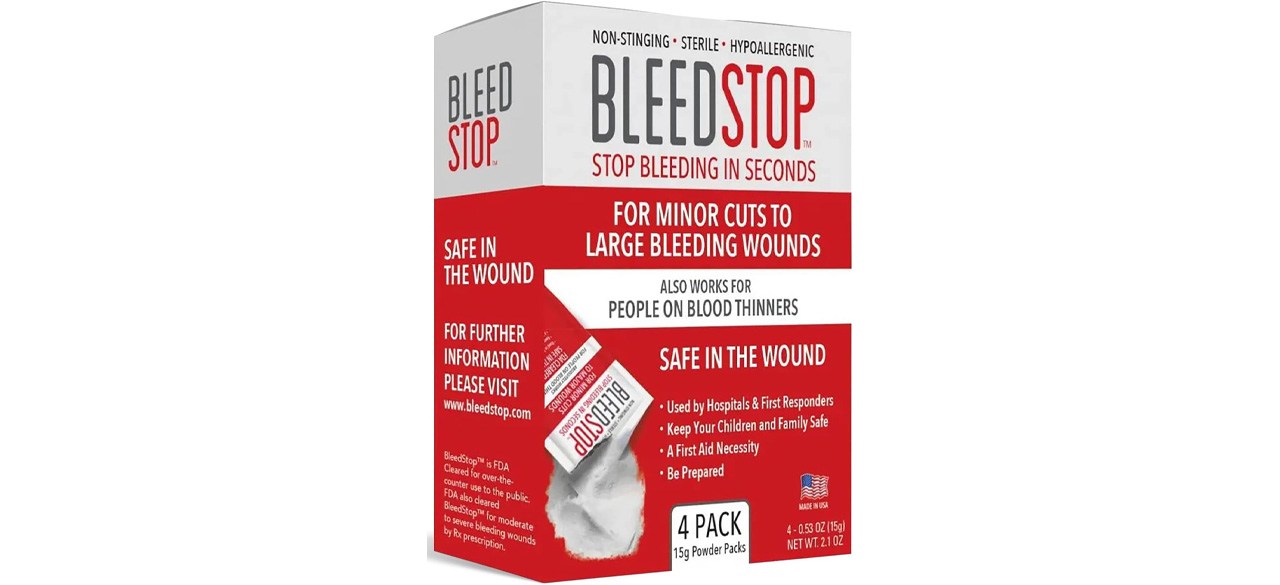 BleedStop First Aid Powder for Blood Clotting
In most situations, if you don't stop the bleeding, you'll have a more severe scenario than you imagined, whether it's a nosebleed or a deep cut. This powder is a powerful coagulant that stops bleeding in seconds, acting fast for severe wounds, lacerations, cuts and scrapes. It's also suitable for use on people who are on blood thinners.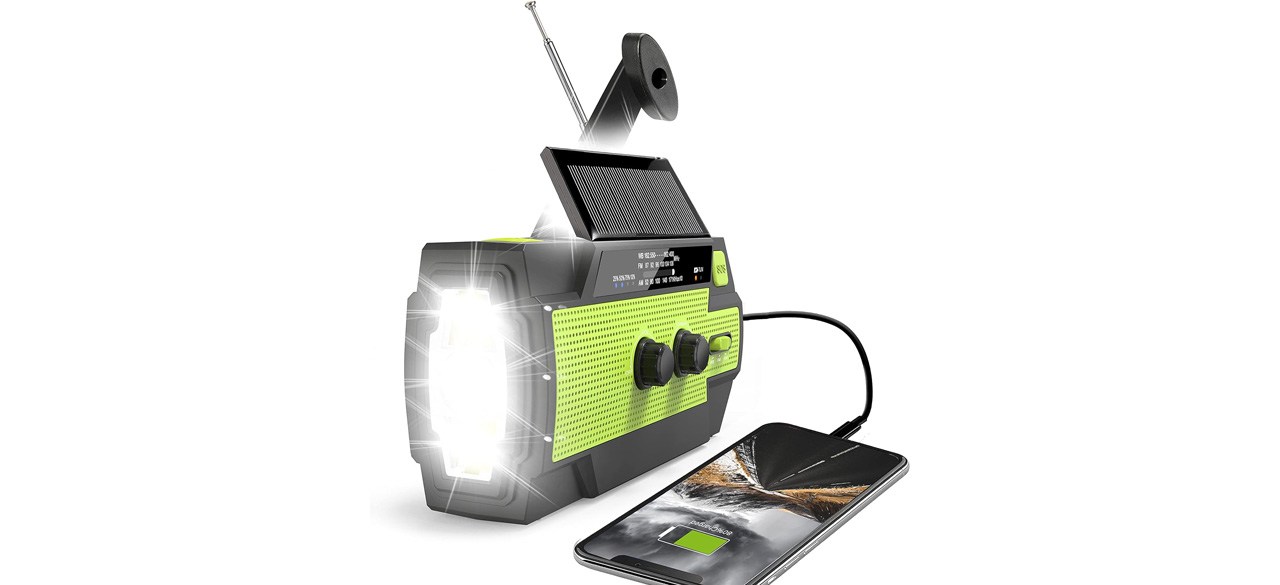 Runningsnail Emergency Crank Weather Radio
Information can save your life just as much as emergency supplies can. In certain situations, you must know when it's safe to go outside or if danger is heading your way. When the power is out and the internet doesn't work, this hand-cranked radio keeps you connected to the world. It works off a rechargeable battery that can also recharge mobile phones and has three flashlight settings and a motion-sensitive reading light.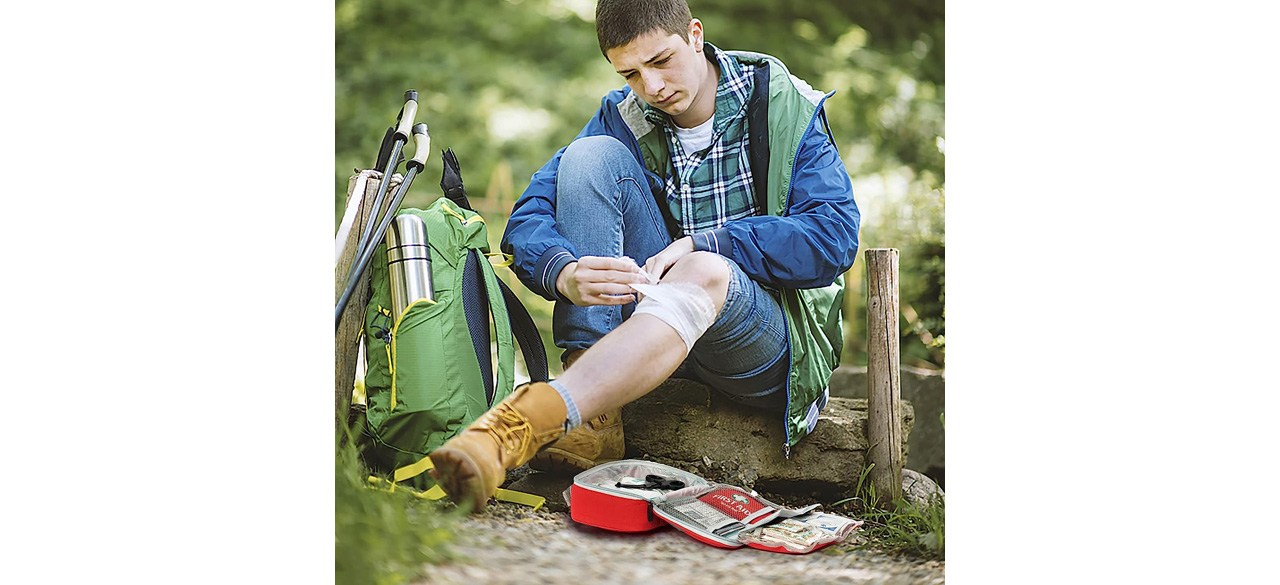 General Medi 2-in-1 First Aid Kit
No matter where you live, no household should be without an emergency first-aid kit like this one. Packed into a neat carry case, the kit includes 215 hospital-grade items such as bandages, gauze, scissors, a compass, a glow stick and safety pins.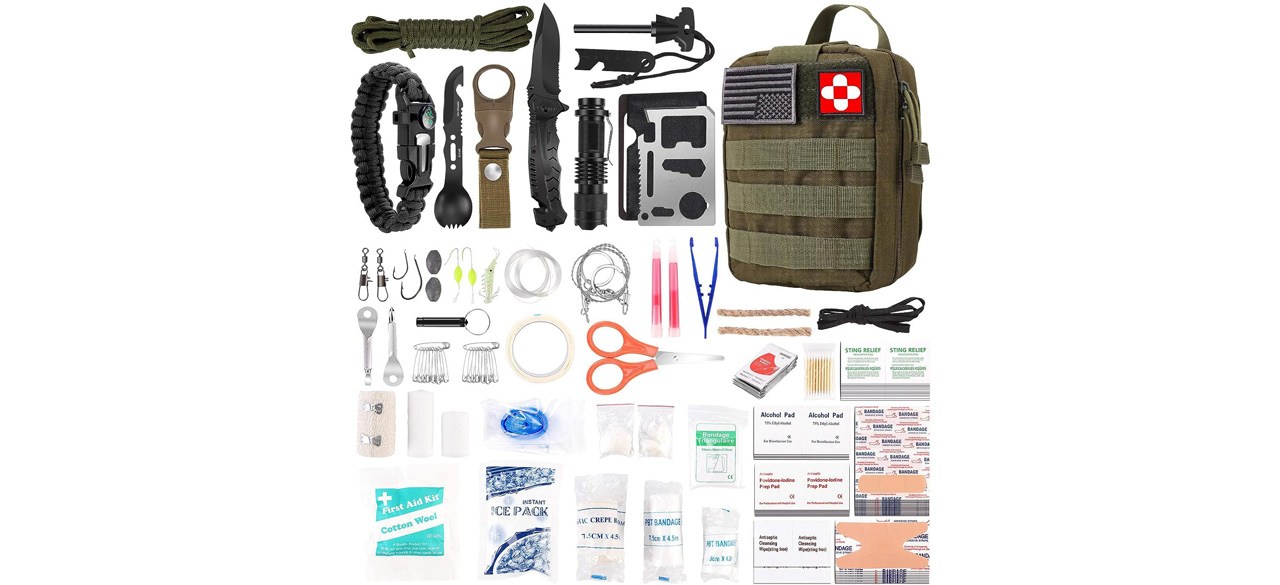 Verifygear 216-Piece Emergency Survival Backpack
A first-aid kit is critical for a household, but sometimes you need heavy-duty gadgets in a life-threatening emergency. If you only have a few seconds, by grabbing this tactical backpack you'll have 216 survival pieces at your disposal. This includes a folding military knife, flashlight, multifunction card, 7-in-1 multi-use spork, several ropes and medical items.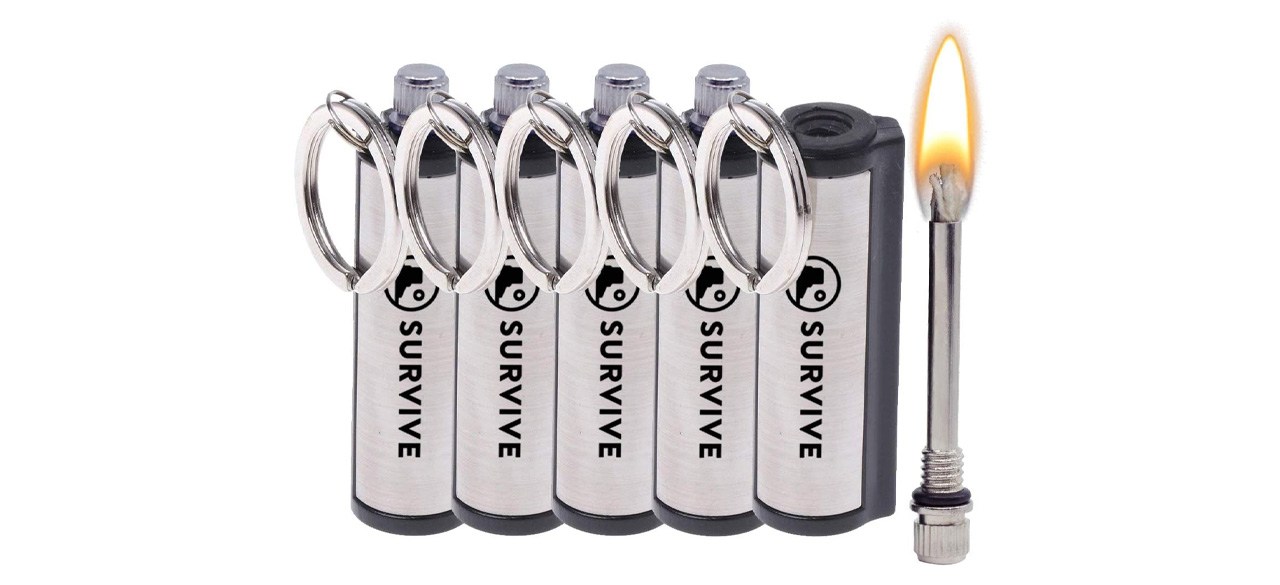 SURVIVE Permanent Match (Pack of 5)
Unless you manage to salvage your matches or lighters, there is no way that you'll start a fire or signal emergency service if they are wet. However, if you have this gadget in your emergency supply, that won't be a problem. Made from a durable plastic and stainless steel, the magnesium steel alloy flint rod is good for up to 15,000 strikes and is wind-resistant and waterproof.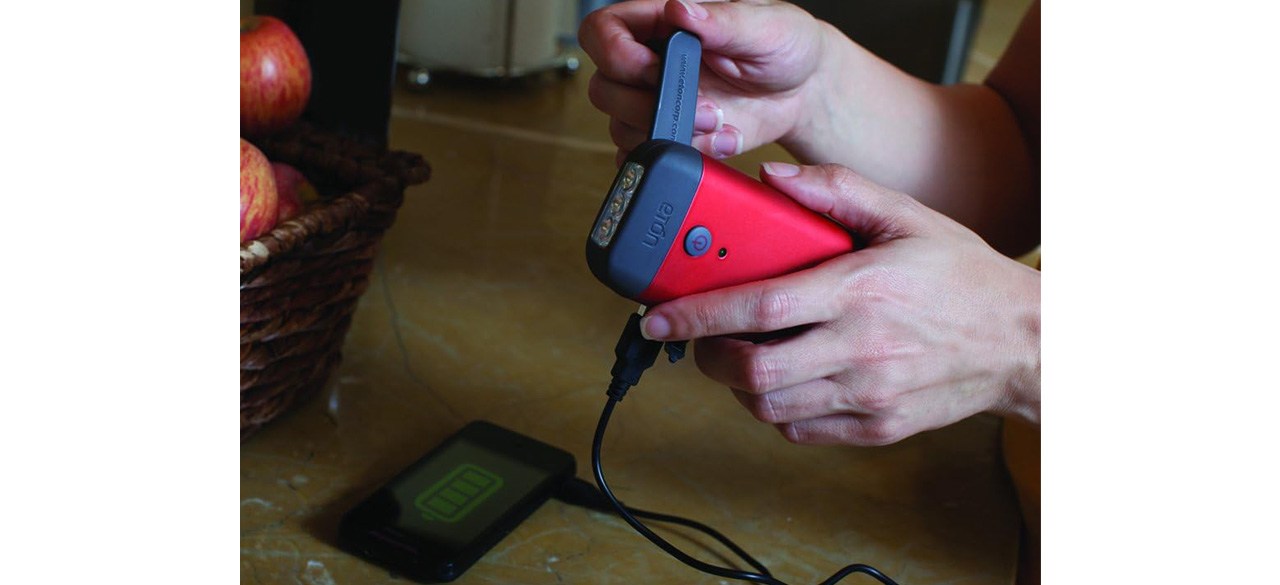 Eton American Red Cross Crank-Powered Flashlight and Smartphone Charger
If an emergency strikes at night, it will be disastrous if you can't see what is happening, where to go or be able to help others. This emergency light is hand-cranked, so you'll never need to worry about batteries. You can generate enough power to shine the flashlight for 10 minutes from just a one-minute crank of the handle. It's also powerful enough to charge mobile phones.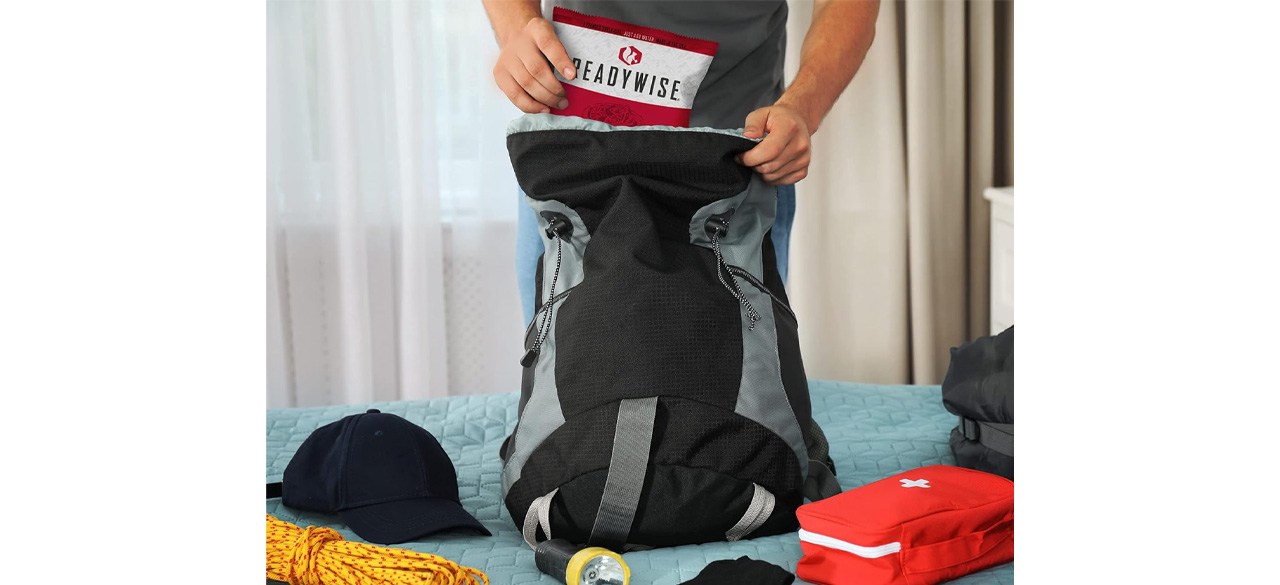 ReadyWise Emergency Food Supply
You might have an emergency light and some medical supplies, but things can go sideways quickly if you're stuck somewhere without food. This handy bucket contains 52 individual food servings; all you need to do is add hot or cold water. Your meal selection includes potato and chicken pot pie, tomato basil soup, creamy pasta and cheesy macaroni. Each serving has enough calories to sustain an adult and a shelf life of 25 years.
Worth checking out
Want to shop the best products at the best prices? Check out Daily Deals from BestReviews.
Sign up here to receive the BestReviews weekly newsletter for useful advice on new products and noteworthy deals.
Charlie Fripp writes for BestReviews. BestReviews has helped millions of consumers simplify their purchasing decisions, saving them time and money.
Copyright 2023 BestReviews, a Nexstar company. All rights reserved.