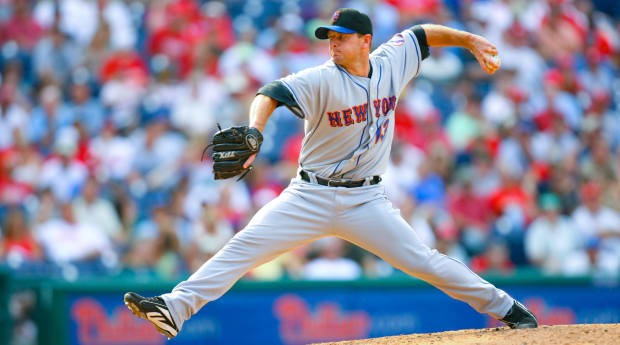 Should closers be in the Baseball Hall of Fame?
Of course. They are part of the game. They do fall into a category similar to designated hitters and, in football, punters and placekickers: specialists, by the limited nature of what they do are held to a higher standard.
Does Billy Wagner measure up to that standard? It's tricky, because that standard is still evolving. Saves have been an official statistic since only 1969, and the modern closer usage has been around for only about 35 years. (Saves of three outs or fewer surged 33% in '88, when Dennis Eckersley became the template.)
Voters have signaled they are warming to the idea of Wagner as a Hall of Famer. In his first three years on what was a crowded ballot, Wagner received either 10% or 11%. Then he received a bump to 17%. Then he nearly doubled that to 32%. And since then, the climb has continued: 45% and then 51% last year. As the ballot gets less crowded—as voters now in the habit of checking more names look to keep that habit—Wagner looks better. But he is running out of time.
Balloting results this year will be announced Jan. 24. Wagner will have only two more chances on the writers' ballot.
He is a classic borderline candidate at a position that is the trickiest to evaluate. Appropriately, let's examine his candidacy with questions.
1. Did he pitch long enough?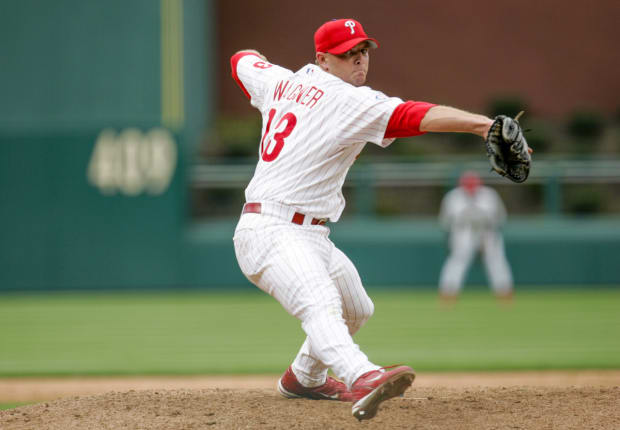 Wagner pitched 16 seasons but threw only 903 innings, which would set a new Hall of Fame floor for a closer, below the 1,042 innings of Bruce Sutter. But Sutter pitched only 12 years.
Wagner threw so few innings because most of his managers used him as a one-inning closer as the job grew more specialized. Wagner ranks sixth in career saves (422) but 143rd in saves of more than three outs (36), three behind the active leaders, Kenley Jansen and Raisel Iglesias. Nobody who began their career since 2000 has reached 40; before then, 124 closers did such heavy lifting.
Wagner threw a career high 86 innings in 2003 for Astros manager Jimy Williams, who used him in a save situation eight times for more than three outs. Wagner thrived with such work. It may have been the best season of his career. He saved 44 games and posted a 1.78 ERA with 105 strikeouts—an all-time great season among closers.
It is one of only nine seasons with so many innings and saves—none since then—and Wagner has the most strikeouts among those nine. Wagner had eight other seasons in which he finished at least 50 games with an ERA+ of at least 150. Only Mariano Rivera had more superb seasons as a closer:
Most Seasons, 50 GF, 150 or Better ERA+
Yes, he pitched enough.
2. Did he change history?
Like placekickers, closers should make the difference between winning championships and not. Wagner wasn't that kind of closer.
In 14 postseason appearances, Wagner posted a 10.03 ERA in 11 ⅔ innings. His teams were 1–7 in postseason series. Some of that was circumstantial. Wagner never entered a playoff game with a one-run lead. He did inherit a tie three times—preserving one tie but leaving three runs down in the other two.
Wagner did not change history.
3. Did he receive many awards?
Wagner was a seven-time All-Star. But he never led the league in saves, was second only once and received a total of five Cy Young Award votes (one second-place vote and four third-place votes). Trevor Hoffman blows him away in those regards: He led the league in saves twice, finished second five times and received 53 Cy Young Award votes, including 25 for first place.
4. Was he clutch?
Here are the top relief pitchers as ranked by win probability added:
The top four are in the Hall. Wagner is closer to Nathan than to Hoffman.
5. Does his admission lower the Cooperstown bar for closers?
Yes, as it relates to innings, but no when it comes to opening the door too wide for others to follow.
Take Craig Kimbrel as an example. His numbers may look similar:
But look closely: Kimbrel would need 215 more innings—three more elite seasons—to match Wagner's volume. That's unlikely, given that Kimbrel is 35 and has a 3.43 ERA in his 30s.
What about Nathan?
Nathan is a clear notch below.
And Jansen?
Like Kimbrel, Jansen isn't quite there yet.

6. Was he hard to hit?
Wagner is an historical outlier when it comes to missing bats.
Wagner Career Ranks (Min. 900 IP)
That chart above is the best argument for Wagner in the Hall of Fame. Wagner was the most difficult pitcher to hit among the 1,355 pitchers who threw at least 900 innings. With his extreme velocity, short arm action and low release point with pushing action, Wagner dominated and confused hitters. He was a Statcast darling before Statcast even existed.
Nobody is saying he was better than Nolan Ryan or Sandy Koufax. But only in terms of purely dominating hitters, yes, Wagner is a Hall of Famer.