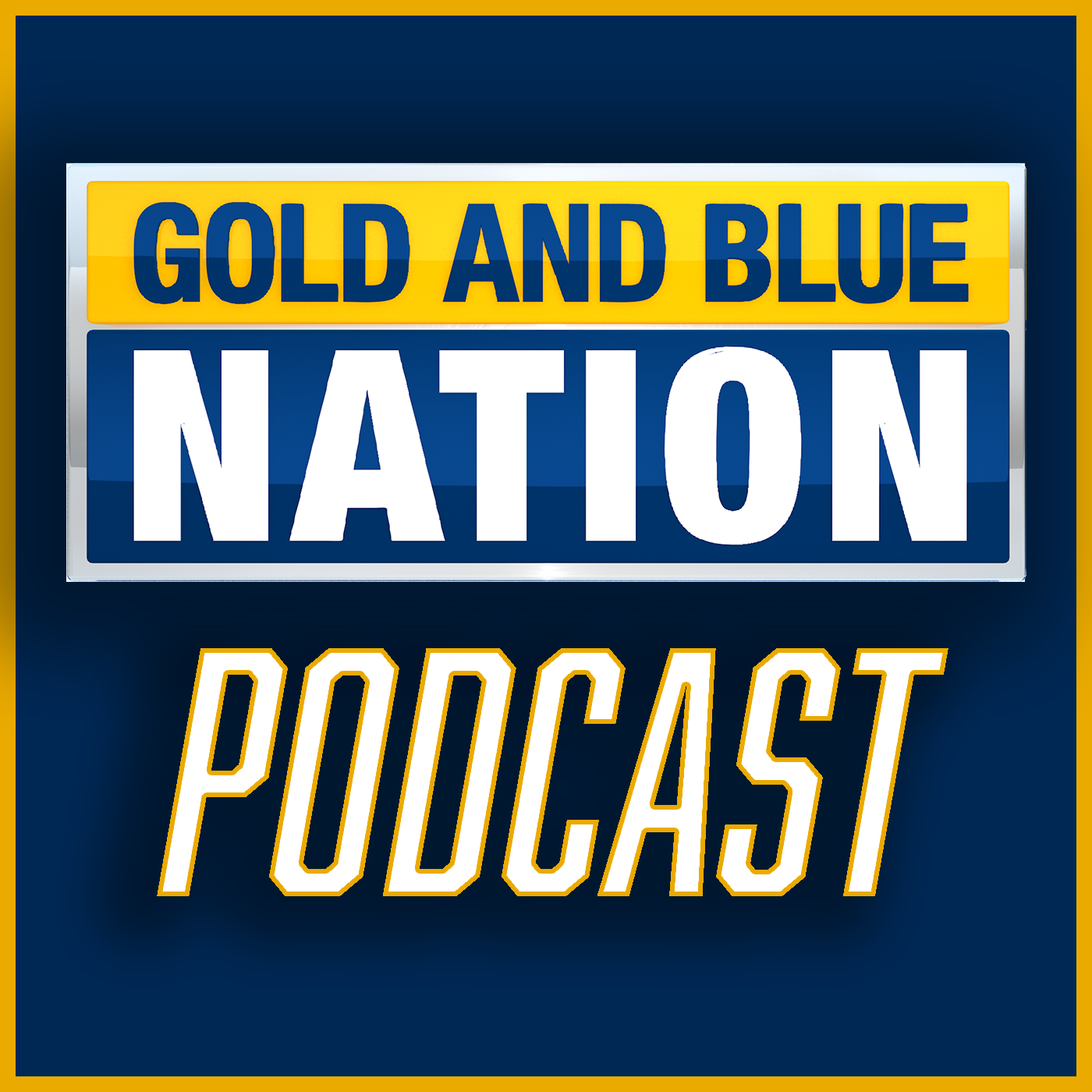 Remember this name: Hudson Clement. The former prep standout at Martinsburg burst onto the collegiate scene with a trio of touchdowns in West Virginia's 56-17 win over Duquesne. After the game, Clement was put on scholarship. In this edition of The Gold and Blue Nation Podcast, we react to the action (and that lengthy rain delay), and hear from Clement and head coach Neal Brown.
MORGANTOWN, W.Va. — Two games into his tenure as West Virginia's starting quarterback, and much has been made about the play of Garrett Greene. So far this season, he has completed 57.8 percent of his pass attempts, throwing for 402 yards, four touchdowns and no interceptions. Greene has also rushed for 104 yards with his legs.
His play, by all accounts, has been up and down. Or, could be characterized as highs and lows, depending on how you look at it.
The downs have come in the forms of slow starts against Penn State and Duquesne. West Virginia has been held to just seven first-quarter points across the first two games of the year.
The ups have included four touchdown passes on Saturday against Duquesne — three of which came after the close-to-two-hour rain delay — and his decision-making of when to pass and when to run. His leadership has also proven to be an asset.
There is another high that hasn't been so good, and Neal Brown feels it has contributed to some of the early struggles for the Mountaineer offense.
"He's a ball of energy," Brown said. "That's his greatest strength. He does a really good job of being that energy guy all the time. That probably works against him a little bit at the start of the games, because he is so amped up."
Greene completed just 6-of-14 pass attempts (42.8%) for 103 yards and one touchdown in the first quarter of the first two games this season. In the other three quarters, he is 20-for-31 (64.5%) with 301 yards and three scores.
"We've got to figure out a way as a staff, and I'm talking about everything from our sports (psychology) people to our strength and our sports science and the coaching, to get him to calm down a little bit, you know, where he can execute a little bit higher," added Brown.
Asked what he feels is the best course of action for calming Greene down earlier in the game, offensive coordinator Chad Scott suggested a designed quarterback run or a spontaneous scramble that results in Greene feeling contact from a defender may be the best route. Brown agreed that Greene is the type of player who needs to get tackled early in the contest to keep his feet on the ground.
Some Mountaineer fans may remember when former quarterback Skyler Howard was the same way.
Brown can not only see when Greene is amped up based on his demeanor, but also by the speed on his passes.
"He throws a really tight ball. Like, If you're ever down at field-level, and you watch him throw, he's got RPM on his ball. It's a tight spin. When he gets really excited, that ball comes out hot. And those balls are hard to catch sometimes," added Brown.
By and large, Greene throwing a catchable ball has not been a big issue. Passes being caught, however, has once again become a focal point for West Virginia's offense.
Officially, the Mountaineers have recorded four drops in two games. Cortez Braham has half of them, while freshman Traylon Ryan and junior Jeremiah Aaron are responsible for the others. A case can be made, though, that the total number of drops could be higher.
"If you go back and look, he threw really dime throws that should've been touchdowns, and he threw another one on an out cut that should've been a first down. We had four legitimate drops in the game," said Brown. "But it didn't phase him one bit."
Scott agrees, noting the leadership qualities he has displayed thus far.
"He did a phenomenal job. He didn't sulk. He didn't hang his head. He came on the sideline and told his guys 'We'll get the next one,'" said Scott. "He said this week, they'll get it. So, I thought it was a great response by him."
Greene took it upon himself to meet with the receivers on the sideline when a drop happened Saturday against Duquesne. According to Brown, he did the same this in the season opener at Penn State.
Against the Dukes, he entered the game having just learned his top wideout, Devin Carter, was being held out. Greene found a new target on the outside in Hudson Clement, as the duo connected five times for 177 yards and three scores.
While Greene did complete at least one pass to eight different receivers, there is still work to be done for WVU's QB1 and his receiving group to be on the same page more frequently.
"He handled it better than I did, first of all," Brown said. "But he's probably handled that as good or better than any quarterback I've ever had."